MPs slam Ofwat for allowing water firms' 'excess profits'
MPs have condemned Ofwat for allowing water companies to make 'excess profits', which they claim have not been shared with customers.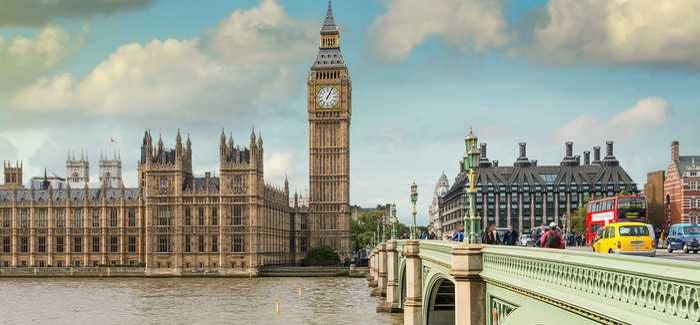 A report by the Public Accounts Committee found that Ofwat had consistently over-estimated water companies' financing and taxation costs when setting price limits, allowing the firms to make substantial windfall gains from customers' bills being higher than they needed to be.
The committee recommended that Ofwat review its approach to setting allowances for the cost of debt and corporation tax – taking into account the methods used by other economic regulators – and report publicly on what actions it intends to take to improve its performance.
MPs also criticised Ofwat for not doing enough to benchmark the efficiency of water companies against comparators from outside the sector, and for allowing financial support for customers who struggle to pay water bills to vary substantially from company to company.
Water bills have increased by more than 40% above inflation since privatisation, the committee pointed out. Although the average bill for water and sewerage was £396 in 2014-15, there was considerable variation around this, with customers of South West Water paying £482 after a subsidy of £50 per year from the taxpayer.
In response to the report, Ofwat chief executive Cathryn Ross said: "PAC's comments on gains relate to decisions Ofwat made six years ago. Since 2012, we've stressed that customers are having a really tough time, and stepped in to claw back £435M from companies. We then challenged companies to reduce bills further, resulting in £3bn of savings, which will mean bills fall 5% in real terms over the next five years. Service will continue to improve and we will have kept bills below inflation over two decades.
"Yet it's no time for complacency. We've made changes so that companies become more transparent and resilient, and plan more changes to help create a sector customers can trust. That means making companies more efficient, more accountable and much better at responding to what customers want.
"In the last decade, we have clawed back £800M from companies' shareholders, where they have let customers down. If companies don't step up, we'll step in."
The Consumer Council for Water (CCWater) welcomed the findings, saying they echoed the concerns it had repeatedly raised with Ofwat that it had been "too generous" to water firms in past price settlements.
"Our pressure helped to ensure the 2014 Price Review marked a step in the right direction," said chief executive Tony Smith. "Ofwat needs to build on this and deliver a fair balance between company shareholders and customers. CCWater will be watching closely to make sure this happens."
However, Water UK, the representative group for the sector, hit back at the report, saying it "does not do justice" to the "good work" for customers achieved and planned by water companies. The group's chief executive, Michael Roberts, said: "The sector needs to be judged not only by a full picture of what happened in the period examined, but also by what they have committed to do in the next five years."
In that time, Water UK claimed customers will see sustained high investment to improve services as well as a 5% average drop in prices, and one million more people will be helped to pay their water bills.
"In considering the report's findings, government and Ofwat need to avoid acting in ways which might undermine the confidence of investors who have underpinned the improved level of service delivered by water companies in the last 25 years," the group said.
This story first appeared in Utility Week.