MPs demand greater flood role for water firms
Water and sewerage companies must be given a greater role in flood management, and their remits extended to cover local drainage. MPs on the Environment, Food and Rural Affairs (EFRA) Committee have urged the government to overhaul the way flooding is managed in the UK, including an extension to current water and sewerage companies' roles.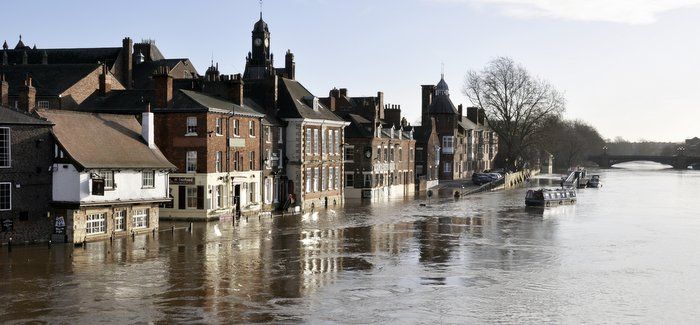 In a wide-ranging report, EFRA insisted that water companies must take on the land drainage responsibilities currently held by local authorities and become "water and drainage companies".
Water company regulation would remain with Ofwat but the Floods Commissioner – a new role proposed by EFRA – would agree a forward programme of measures with Ofwat as part of the five-year business planning process.
The committee said under its proposals water bills would increase to cover the new responsibilities, but local levies would be removed to make the proposal broadly cost-neutral for consumers. In the longer-term regulatory pressure and the efficiencies of combining water and flood management should drive costs down.
Water and drainage companies would become statutory consultees for new development as well as potentially taking on the role of SuDS adopting authority.
EFRA insisted the government must set out how its review of sustainable drainage regulations will ensure that SuDS are deployed to maximum effect in all new English developments.
"The government must publish by the end of 2017 its 25-year ambition for flood risk reduction, and the cost of securing this, against different climate change scenarios," it said.
Responding to the report, South West Water said it is particularly supportive of the recommendations to make water companies statutory consultees for planning applications.
The company's managing director, Stephen Bird, who gave evidence to the committee, said: "This would mean that water companies can support the delivery of sustainable drainage systems as part of any new development plans, moving away from the current system where developers have the right to connect surface water to a sewerage system despite flooding risks.
"These steps would enhance the resilience of key infrastructure and reduce the risk of flooding in the communities we serve."
 A version of this story first appeared in Utility Week.