MP petitions for UU to continue water abstraction from Ennerdale
Trudy Harrison, Conservative MP for Copeland, is urging residents to back her petition asking for United Utilities (UU) be allowed to continue extracting water from Ennerdale until the completion of the Thirlmere project in 2022.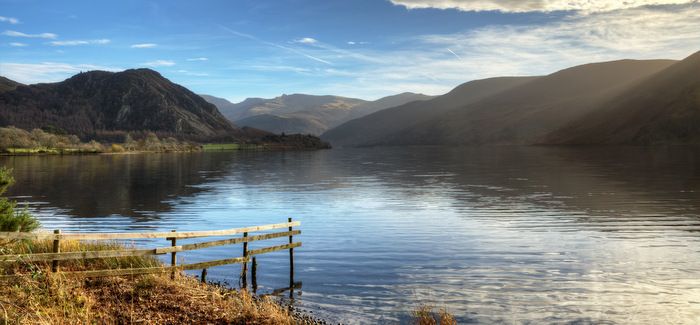 More than 3,290 residents have signed the petition since its launch yesterday.
Harrison launched the petition after UU began blending water from boreholes with water from Ennerdale. She is proposing that the Environment Agency allow UU to draw the entirety of Copeland's water supply from Ennerdale Water until the completion of the Thirlmere project in 2022.
She said: "Since Copeland's water supply has altered to incorporate 'harder' water from boreholes near Egremont, I have been inundated with correspondence from residents asking me to explore the situation further. I am holding an urgent meeting with Copeland's Mayor, Mike Starkie, the Environment Agency, the Department of Environment, Food and Rural Affairs, and United Utilities to discuss the proposal. I strongly encourage residents to sign the petition ahead of the meeting to demonstrate the strength of feeling in the community."
Harrison said Copeland has received fresh Ennerdale water since the 1850s, and "we as a community are accustomed to the soft water of Ennerdale and should not have to make do with a 50:50 mix".
The merge of Ennerdale water with that from boreholes means West Cumbria's water supply is now harder than in cities such as Manchester and Liverpool with the amount of calcium carbonate rising from 6mg per litre to 75mg, and being classed as 'moderately soft'.
The Environment Agency now legally requires UU to reduce water abstraction from Ennerdale Water and the River Ehen, to protect sensitive natural habitats and has started sourcing water from groundwater sites in South Egremont.
Harrison said: "During this transitional period, until our water is supplied from Thirlmere, I urge for the continuation of fresh supplies from Ennerdale Water. I recognise the importance of a protected eco system, however, this should not be at the cost of Copeland's fresh water supply. We should be looking at ways for a continued supply of fresh water while at the same time safeguarding our natural habitats."
The Thirlmere scheme forms part of United Utilities' £300M Cumbrian water pipeline project to lay and reline more than 100km of pipes supplying homes and businesses from Thirlmere Reservoir.