MP Field writes to Ofwat to question companies' pension cuts
Frank Field, the chairman of parliament's Work and Pensions Committee, has written to Ofwat to question Anglian Water and United Utilities' plans to cut workers' pension benefits.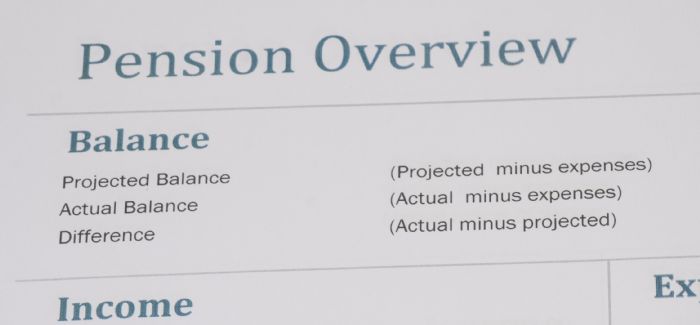 A significant number of UU workers called strikes last month over plans to reduce scheme members' pensions, while Anglian was accused of "seeking to provoke strike action" by refusing to enter talks over the closure of its final salary pension scheme.
Labour MP Field, writing to Ofwat chief executive Rachel Fletcher, highlighted that "the Anglian Water schemes currently have an £86 million deficit on an IAS19 accounting basis while the United Utilities pension scheme has a £220 million surplus on this basis".
He acknowledged that "various factors" have caused pension schemes to face funding pressures but added: "The proposals of these two water companies should however be seen in the context of their considerable profitability and their munificent attitude to shareholders."
United Utilities has reported total after-tax profits of £1.6 billion, of which it has paid £1.2 billion in dividends to shareholders, while Field said Anglian's accounts for the five years ending March 2017 also show after-tax profits of £1.6 billion, with over half of that going to shareholders.
He said there "appears to be no effective restraint on these firms' policy of distributing massive sums to shareholders while cutting pension benefits" and asked Fletcher to clarify Ofwat's view of the proposals, as well as the regulator's ability to control the allocation of companies' spending on shareholder dividends, excessive remuneration and pension scheme funding.
In a final question, he wrote: "In 2014 Ofwat granted companies leeway to recover some of the costs of deficit repair contributions through customers' water bills until the early 2020s, but noted that 'there are strong arguments for shareholders to bear these costs in future'. What strong arguments are there for already well-rewarded shareholders to be spared these costs through the closure of the schemes?"
Ofwat is expected to respond shortly.
Field, who pointed out that water companies are in a "privileged position" as natural monopolies, addressed the Labour leadership's desire for renationalisation of the utilities in a speech in October.
The Birkenhead MP, who has made numerous public criticisms of Jeremy Corbyn, said then: "Privatisation of the utilities has undoubtedly attracted investment in the country's energy and water systems, but it has also turned out to be a vehicle for mega, mega profits.
"Current proposals for renationalisation would likely add to the public debt, so the challenge I present today is for proposals to be submitted to the government on how a public interest non-profit mutual can be built up, to take the utilities back into common ownership, and to do so without adding a penny to the public debt.
"My suggestion would be for the government to require equity equivalent to each year's annual profits to be surrendered to the new mutual. On current trends, it would take a decade for that mutual to build up a controlling stake in each company, thereby meeting the public's wishes for common ownership of the industry."