Mott MacDonald wins £31M expansion WwTW project in New Zealand
Mott MacDonald is to design the NZ$63 million (£31M) expansion of Rosedale wastewater treatment plant in Auckland, New Zealand, having been appointed by Watercare Services. The project, due for completion in 2019, is one of a series being developed to cater for the anticipated population growth on Auckland's North Shore.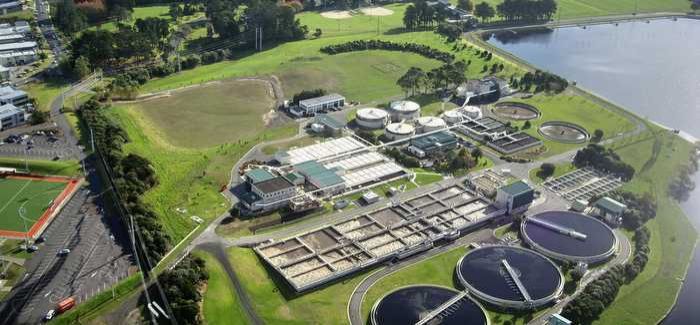 The Rosedale facility is operated by Watercare
The expansion of Rosedale includes a new 3km pipeline and pump station, an additional primary sedimentation tank, digester and feed tank system and a modified Ludzack Ettinger reactor to treat wastewater. A visitor centre and administration complex will also be constructed to provide an increased level of service.
The treatment plant is owned and operated by Watercare, a local government-owned organisation.
Steve Couper, Mott MacDonald's water practice leader for Australasia, said: "Mott MacDonald has provided professional and monitoring services to Watercare on many of its water and wastewater treatment plants and pipelines. We have an excellent track record based on our specialist process, civil and mechanical technical expertise.
"We are also part of the team looking at option development and concept design for a major combined interceptor from Auckland's outer western catchment direct to the Rosedale plant, known as the Northern Interceptor project."
Earlier this year Mott MacDonald acquired AWT, a specialist water technology and consulting company based in New Zealand and Australia, as part of a strategy to broaden the services it offers in the Australasia region.