Mott MacDonald and JacksonHyder pick up EA WEM frameworks
The Environment Agency has awarded more Water and Environment Management (WEM) frameworks in England and Wales. Mott MacDonald has gained three of the four new WEM frameworks, and while joint venture JacksonHyder has been selected for three lots.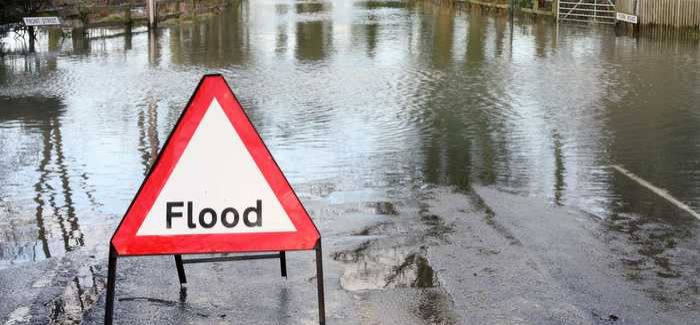 Over the next 10 years, the EA is investing more than £2.5B to reduce the risk from river and coastal flooding and to secure social and environmental improvements
Mott MacDonald will serve the needs of all risk management authorities for flood modelling, mapping and assessment as part of Lot 1. Under Lot 3, the consultancy will produce flood and coastal risk strategies and project appraisals as well as performance specifications, detailed design and site supervision for flood and coastal erosion solutions.
In its joint venture with BAM Nuttall on Lot 4, Mott MacDonald will deliver assets and projects in their entirety from conception to completion – including project appraisals, design development and early contractor involvement, design and build contracts, managing programmes of work and the operation and maintenance of assets.
Keith Howells, chairman of Mott MacDonald, said: "Mott MacDonald has worked with the Environment Agency since its inception and with its predecessor organisations before that, providing technical assistance in strategic flood risk assessment, engineering of flood alleviation schemes and environment services. We're delighted to continue our work for the agency and look forward playing a crucial role in delivering flood and coastal risk management and environmental enhancements."
JacksonHyder, a joint venture company between Jackson Civil Engineering and Hyder Consulting, has been selected for three lots on the WEM Framework. The framework will give access to suppliers in the Flood and Coastal Erosion Risk Management (FCERM) market and is available to the EA as well as all other Risk Management Authorities.
The JacksonHyder team has won places on the modelling, design and construction lots within the framework.
Richard Neall, chief executive of Jackson Civil Engineering, said: "We're over the moon with this result. I am so pleased for the team who will now have the opportunity to deliver something new and exciting. We believe that a truly integrated approach is the only way to achieve the next level of efficiencies in the UK and we aim to make that happen by working with the Environment Agency throughout the entire project cycle, as an integrated designer-contractor team. How could you not be excited about that?"
In an industry still dominated by a culture of those who design and those who build, JacksonHyder offers a completely different model. As a fully integrated designer-contractor joint venture company, JacksonHyder will deliver more pounds in the ground via early contractor involvement, design savings and smarter, more buildable solutions. Both parties have extensive experience in working collaboratively, with more than 75% of their combined workload coming from framework contracts.
Adam Davies, managing director of water at Hyder Consulting, said: "This is a fantastic result. It matters to our people that we are working on this. We have a real passion for solving both simple and complex problems, and providing seamless support at all stages through the design and build project cycle."