MOSL welcomes 'positive disruptors' to non-household market in technology upgrade
MOSL has shared its goals on modernising the non-household water market making it simpler for technologists to engage with the segment.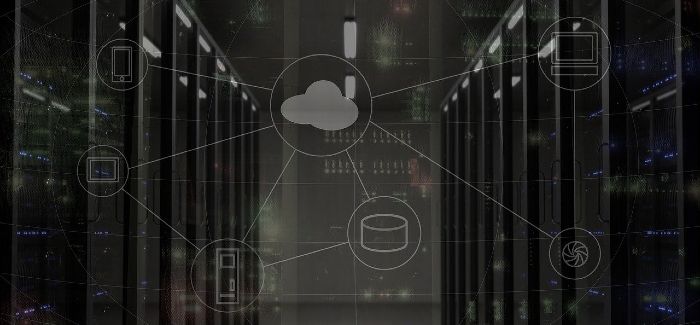 The market operator for non-household water set out plans to re-architect its technology platform in the WWT webinar Inside Innovation on July 13th.
View the on-demand webinar, MOSL's Modernisation Of The Business Retail Market
The non-household retail market, which opened in 2017, is underpinned by the Central Market Operating System (CMOS) managed by MOSL.
MOSL has designed a new technology architecture which will be built out gradually replacing CMOS over time.
The first step is to re-host CMOS into the cloud using Microsoft Azure. Then the many different functions within CMOS will gradually be build out into discrete services in the cloud.
John Davies, chief information officer at MOSL, who is leading the modernisation project, said: "Today, we have multiple points of entry into MOSL and into the market. That's confusing and means that stakeholders must have a lot of knowledge to engage with different services creating overhead in staff training."
Davies continued: "A host of smaller applications have been built out in Microsoft technologies within Azure, as part of our public cloud hosting, during the past year or so. They are all discrete functions and services and that's the direction of travel we want to continue to go in."
He said the project would allow MOSL to extend and segment the services it provides, and would afford much simpler, more efficient integration with third parties with a view to enabling innovation.
"It's an opportunity for MOSL and the market to invite and encourage positive disruptors, new technologists, new organisations, to drive the evolution of, and innovation within, the market," Davies said.
He said if an innovator developed, for instance, a revolutionary capability for meter read Artificial Intelligence (AI), or data enrichment and cleansing, the new model would allow for smoother integration into the market as a whole.
"That model is underpinned by the move to a micro-service architecture, the goal being to provide a guided user interface and a rich set of application programming interfaces (APIs) that will allow trading parties and other service providers," Davies said.
He added that migrating from CMOS to the new micro-service architecture "won't happen overnight. It will take three or more years. In parallel, we will develop an API gateway to start to surface individual business services."
"This will allow us to work with innovative technology companies to tackle pain points in the market. For example, an AI company mobile application, with a single photograph or video, could scrape a meter read, capture the updated serial number, validate meter manufacturer, capture the GPS location from the phone, perhaps record a short video for particularly hard-to-find meters, use the AI to meta-tag that video - maybe there are overhead power cables or double yellow lines - and submit all that information into CMOS with the click of a button, resulting in more accurate, timely meter reads, consumption information and billing for customers."
Blockchain, AI, robotics
Davies was asked to comment on the potential for technologies like blockchain in the non-household market, in the live audience Q&A.
He said: "There are opportunities for blockchain and associated smart contracts. But we have to be mindful of where we are moving from. Not just from CMOS, as a central system, but technology and the maturity of technology across the water market as a whole. We need to walk before we run, but absolutely we will be exploring other technologies."
"Two in particular, AI and robotics - looking at robotics process automation, or using some of the Microsoft AI capability that we will have as part of our cloud re-hosting. We're definitely opMn to exploring those," Davies said.
"There are specific examples we have started to look at around blockchain where that may be able to support some high-volume secure transactions in the market," he added.
A common language for transactions 
The so-called "bilaterals" project forms a part of the overall upgrade programme, with the aim to simplify transactions between parties within the non-household market.
John Gilbert, director - bilateral programme, MOSL, explained: "A bilateral transaction is where two parties exchange information - it could be a serial number, or a request for customer payment, for example."
"There are hundreds of combinations of interactions and thousands of individual requests and instructions between trading parties each week," Gilbert said.
"At present, there is no agreed format, adding time and cost and compromising service," he added.
Gilbert said the project would look to establish a common language for bilateral transactions within the non-household market.
"The business case for bilaterals is complex and is evolving over time, with input from stakeholders. We have established market will benefit from an estimated about £1.2m a year in efficiencies," he said.
A full business case will be brought forward in September 2020.
"In bilaterals we have continually challenged ourself to be innovative. The mindset is about being brave - not foolish - but challenging ourselves on how we can improve," Gilbert added.
View the on-demand webinar, MOSL's Modernisation Of The Business Retail Market