MOSL's chief executive to step down
Market Operator Services Limited (MOSL) has begun the hunt for a new chief executive to succeed Ben Jeffs, who has announced he will leave this summer.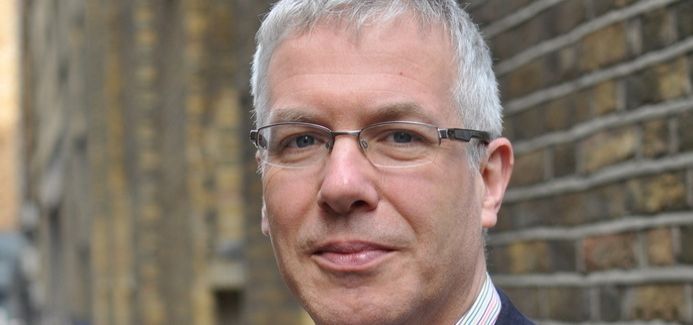 Ben Jeffs
Jeffs joined MOSL in June 2015 to lead the delivery and operation of the central market operating system and processes that will enable the competitive water market to function on April 1. However, following discussions with the board, Jeffs has confirmed that he does not wish to be considered for the role of permanent chief executive.
MOSL is currently transitioning to its long-term operating model in readiness to deliver its role as the market operator, and recently announced that it had completed the appointment of its senior leadership team. As part of the process, MOSL is appointing a permanent chief executive to lead the next phase of the organisation's development.
Jeff's has assured he will support the board during the selection process, and has reiterated his commitment to lead the organisation over the coming months to ensure a successful launch and transition to the enduring market operator in the live market.
Commenting on his departure, Jeffs said: "At the outset of this process I gave a clear commitment to open the market on time and support the transition to the new market. With the secretary of state's announcement yesterday, we are on track to achieve this four weeks from today.
"Having been engaged on an interim basis, late last year I decided not to apply for the permanent chief executive role. From my perspective, there is no change of pace and no loss of focus as we approach the opening of the market in April.
"I look forward to working with the enduring chief executive when they are appointed and to continue to deliver on the strategy we set out in the 2017/18 business plan."
MOSL chairman Andrew Pinder said: "The past 18 months have been a period of enormous challenge and opportunity for MOSL and the water industry as a whole. Ben's drive, determination and depth of knowledge has played a major part in delivering such a complicated programme on time and within budget. We thank him for all his efforts to date and in the important months ahead.
"We are now looking for a successor that will continue to build on the excellent progress that Ben and his team has made to date. Market participants can be assured that MOSL's strategy, direction and pace of delivery will continue."
A version of this article first appeared on Utility Week.