MOSL names new chief executive
Market Operator Service Limited (MOSL) has named former National Rail Enquiries boss Chris Scoggins as its chief executive.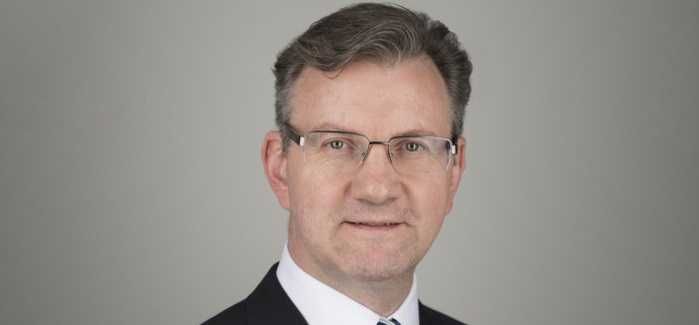 He will take up the post in early June, succeeding current chief executive Ben Jeffs.
Scoggins has worked at board level for more than 15 years, including 12 years in chief executive roles and seven years in non-executive director roles. He has worked in a range of industries, both regulated and non-regulated, across Europe, USA, Asia and Australia.
He was previously chief executive of National Rail Enquiries – a private company owned by the train operating companies. During his time there, he led the company's digital transformation, grew the business eight-fold to become the market-leader while reducing costs, and created a highly-trusted brand with 17 million customers. He then established a data services company to develop a market in rail data products, and grew it to serve over 1,000 clients.
Scoggins graduated from Cambridge University, and started his career in artificial intelligence before moving into management consultancy with PwC, where he became a financial services specialist. Most recently he has assisted several major organisations as an interim.
Commenting on his appointment as MOSL chief executive, he said: "I am delighted to be appointed Chief Executive of MOSL. I look forward to leading the organisation into the next stage following its success in launching the world's largest water market."
MOSL acting chair Margaret Beels said: "I am very pleased to announce Chris Scoggins' appointment to MOSL. Chris' outstanding track record of transforming businesses to deliver in changing markets will be of great value to MOSL as the organisation completes its transition from programme delivery to service delivery as the enduring market operator of the non-household retail water market, which opened on 1 April 2017.
"In welcoming Chris to the MOSL team, I would also like to take the opportunity to offer my sincere thanks to MOSL's outgoing chief executive, Ben Jeffs, for his significant contribution to opening the new market on time and within budget. Since joining MOSL in June 2015, Ben's leadership, drive and determination have been fundamental in the delivery of this complex, industry-wide programme".
-This article first appeared on Utility Week.