More solar power installations for Southern Water
Southern Water is to install more than 15,000 solar panels at three of its sites to help protect the environment and save energy.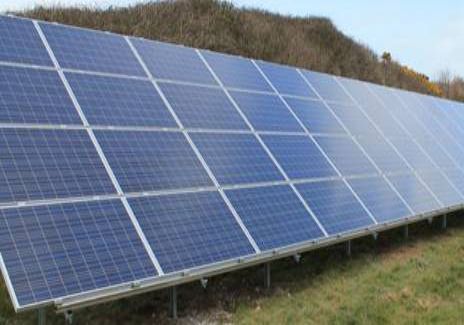 Three solar panel arrays will be installed at sites in Hampshire and West Sussex, with a total capacity of 4.2 MW - enough to provide electricity for between 1,000 and 1,400 UK homes every year – which will be used to supply the sites' energy needs.
Work has begun to install around 3,200 solar panels at Hardham in West Sussex, around 5,500 free-standing panels are planned for Otterbourne, Winchester, and more than 7,300 panels at Testwood, Totton. All sites are expected to be complete by early July.
Southern Water is working in partnership with Forrest, which is designing and installing the panels, and the three projects are being managed by Arcadis.
Energy Manager at Southern Water, Martin Ross, said: "Harnessing solar energy is key to us becoming a more sustainable business, something which is very much part of our long-term strategy. Utility companies are energy intensive and there is a need for us all to reduce our carbon footprint and become less reliant on the grid.
"Investing in solar power at these three sites will help increase the amount of energy we generate.
"Our use from renewable sources, currently standing at 17%, helps reduce the amount of energy we need to import from the National Grid and helps reduce our impact on the environment and on climate change."
Paul McCarren, Energy Services Director at Forrest, added: "Coupled with its wider package of sustainability work, this programme of solar installations will help Southern Water meet its aims of operating as a more environmentally-friendly business.
"As energy-intensive organisations, water utilities providers are in a great position to invest in renewable technology. It helps reduce their reliance on fossil fuels while moderating high energy costs in the long term."
In Otterbourne, panels will be put next to Southern Water's supply works and are expected to produce 1.52MW of energy a year.
The Hardham site is to produce 0.85mgw every year while the Testwood site will harness 1.92MW of power.