Modern Water's Chinese triad of deals
Modern Water has announced three key contracts during a UK government trade mission to China. Signing ceremonies for all three contracts took place in Beijing as part of the UK mission and was attended by Lord Livingston of Parkhead, UK Minister of State for Trade and Investment Designate.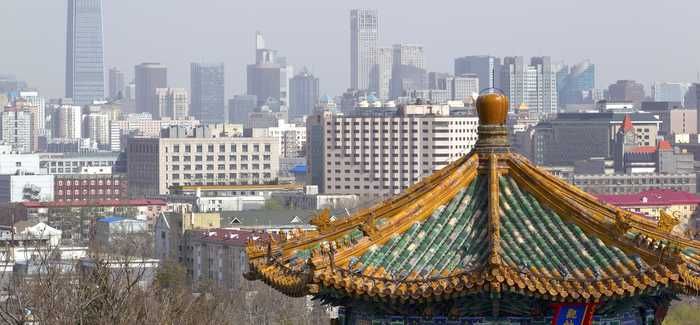 The contracts were signed in Beijing as part of the UK government trade mission to China
The contracts targeting water shortage, energy efficiency and environmental protection, three items at the top of China's policy agenda. They include: 
A three way outline contract with Ottomen Estate Resources and Hangzhou Water to work together towards a contract for a desalination plant on Xugong Island, which would be the first in China to use Modern Water's world-leading Forward Osmosis (FO) technology  
A contract with Hangzhou Water, China's largest desalination equipment and construction company, for Modern Water to act as its sole distributor in the Middle East and its non-exclusive distributor in the rest of the world except China for its containerised seawater reverse osmosis desalination plants
A contract with Beijing Green Science and Technology Company to act as Modern Water's exclusive distributor in China to supply Modern Water's world-leading water monitoring products as previously announced in October
The Xugong Island contract outlines the way in which the parties will cooperate on the development of a 500m³ per day desalination facility on Xugong Island and is expected to see Modern Water deploy its world-leading FO technology in China for the first time. Modern Water's process provides both large energy reductions of up to 30% and a reduced environmental impact compared with other technologies.
The contract follows China's latest Five Year Plan, which identified the need for a large increase in desalination capacity to help better control water shortages and improve environmental protection. Subject to agreement of a final contract, successful implementation of the project would give Modern Water a strong position from which to compete for further projects.
Neil McDougall, executive chairman at Modern Water, said: "These contracts confirm Modern Water's position as a world leader in forward osmosis technology. Delivering our technology in China for the first time is truly groundbreaking for the company and we are very excited about what the future holds for Modern Water in the country.
"China continues to be a key market for Modern Water. We have established a strong presence in the country over the past five years and these agreements highlight the role played by our world-leading technology as we aim to address water shortage, energy efficiency and environmental protection in the country."