Minister says Brexit opens up global opportunities
Environment Minister Therese Coffey has told British Water members that departure from the EU gives UK companies "new opportunities beyond Europe".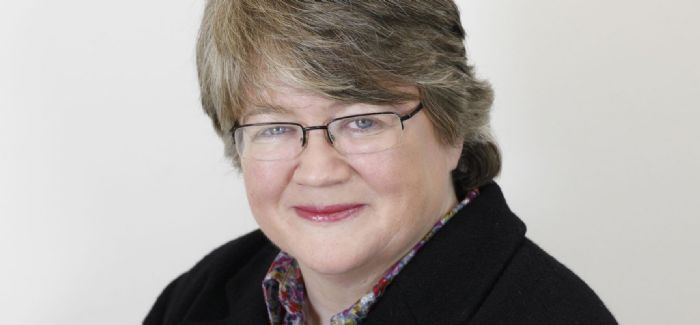 She highlighted several examples of innovation – including South West Water's Upstream Thinking and Anglian Water's use of drones to detect leaks – and said Brexit represented an opportunity to look further afield.
"Less water being wasted is good for the customer and good for the environment," she told members of the trade association gathered at the House of Lords in a video message. "In 2014, the UK Water Partnership estimated that there are opportunities to expand the UK's global market share in water technology innovation.
"There are opportunities right now to help in developing nations, including places like South Africa, to manage and channel their water. Please do speak to DIT [the Department for International Trade], and we may be able to help develop some bids into overseas aid that could fund technical assistance.
"The UK's departure from the EU gives us the opportunity to tap into this global market and build on the UK water industry's expertise and innovation to promote new opportunities beyond Europe."
She added: "We all want a water industry that is resilient, efficient and innovative – that provides customers with water when they need it and not when they don't. Exceptional modelling capabilities, innovative leak detection and pipe design, and environmental assessment all contribute to a more resilient water supply network."
Coffey also emphasised the important role supply-chain companies will play in delivering Defra's 25-year environment plan and praised the industry's "positive response" to Ofwat's challenge to reduce leakage of treated water by at least 15% by 2025. She also welcomed support of the Refill scheme to create a network of places people can fill up water bottles to reduce waste from single-use plastics.
British Water's annual Winter Reception took place on 7 February.
A video of the Minister's entire speech can be viewed here.