Milestone for Cork harbour as wastewater treatment plant opens
Irish Water and Cork County Council have marked a key milestone in the €117M Cork Lower Harbour Main Drainage Project with the announcement that the Shanbally Wastewater Treatment Plant has commenced operations.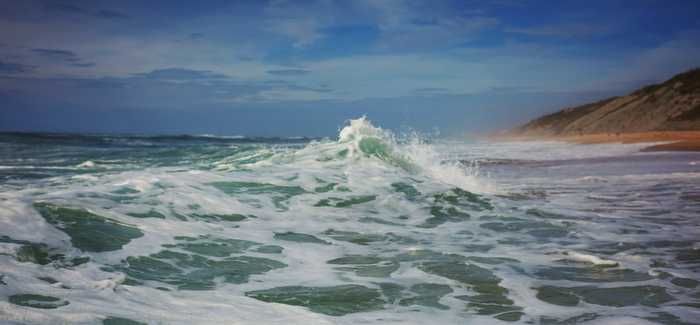 The new plant is already ensuring that 50% of the raw sewage previously discharging into the lower harbour from Carrigaline, Crosshaven and Shanbally is now treated and returned safely to sea.
The Cork Lower Harbour project is aiming to end the current practice of raw sewage discharges into the harbour, while also allowing for future development.
In addition to the commencement of operations at the treatment plant at Shanbally, work has also recently started on the repair and upgrade of the sewerage network on the south side of Cork Lower Harbour including Carrigaline, Monkstown, Passage West and Ringaskiddy, and work in Cobh is expected to start in 2018. On completion of the project all wastewater from Cobh, Passage West, Glenbrook, Monkstown, Carrigaline, Ringaskiddy and Shanbally will be diverted to the new wastewater treatment plant at Shanbally.
Minister for Housing, Planning, Community and Local Government, Simon Coveney TD, joined local politicians for a tour of the site in Shanbally yesterday.
Minister Coveney commented: "This project is hugely important to improving the quality of water in Cork Lower Harbour. This will bring huge benefits to communities right across the harbour as we seek to promote this fantastic amenity at the heart of our city for visitors and residents alike. It is shocking that raw sewage has been discharged for so many years directly to the harbour, but we are now addressing this problem with an investment in wastewater infrastructure that will facilitate future growth and development and support tourism across the region.
"I am delighted to see that so much progress has already been made and that the wastewater treatment plant at Shanbally is now operational. We've halved the level of raw sewage flowing directly into the harbour and we will continue to see the benefits as more areas are connected to the new treatment plant over the coming years. This investment by Irish Water highlights the need for a national utility with the expertise and funding to address the deficits in water and wastewater infrastructure throughout the State."
Katherine Walshe, Southern Regional Operations Manager with Irish Water, said "The development of world-class water and wastewater infrastructure is the priority for Irish Water, and the completion of this new innovative wastewater treatment plant for Cork Lower Harbour is testament to our commitment to delivering on this. The provision of a secondary wastewater treatment plant for Cork Lower Harbour is a requirement under both European and national legislation and we are delighted that wastewater from Carrigaline, Crosshaven and Shanbally is today being treated at the plant.
"We continue to progress with the development of the sewer network across the harbour to ensure that all wastewater is subject to full treatment by 2019. This is part of a long-term investment in wastewater in Cork, as part of our national commitment to ending the practice of discharging untreated sewage to rivers and the sea by 2021. We thank the local communities for their support to date and we will continue to work closely with local residents and businesses to ensure this work can be carried out with the minimum level of inconvenience and disruption."