Mega pumps ordered for Algerian transfer project
German pump manufacturer KSB is to supply pumps for a major water transfer project in Algeria. Last year, Belgian subsidiary KSB Belgium received the order for ten large water pump sets from the Algerian National Agency for Dams & Water Transfer (ANBT).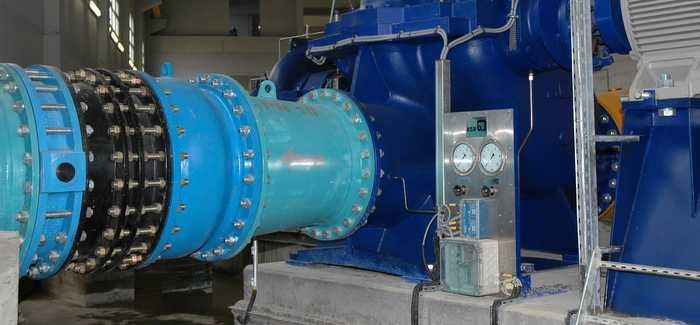 Water transport pumps of the kind KSB expects to supply to Athmania, Algeria, later this year
The axially split, single-stage volute casing pumps will be used to equip a new pumping station being constructed on the Athmania Project. Each will be driven by a 1,810kW electric motor and, when operating at full load, can deliver 2,025l/s of water at a head of 75m.
To rule out the risk of corrosion, all impellers will be made of stainless steel. The pump casings are made of nodular cast iron and each of the ten units will weigh around 9 tonnes.
The construction project will serve the water transfer from the dam at Athmania to the intermediate stations of Oued Seguin and Ain Kercha. From there, the water will be conveyed to the more water-deficient dams of Koudiat-Medouar and Ourkiss.
It will be used to secure the drinking water supply of the local population and for irrigation in agriculture. The pumps are expected to be ready for delivery in the summer of 2014.