Materials wrongly poured down 'rain drains' could lead to prosecutions
Local businesses and residents in Felixstowe are being urged by Anglian Water to think twice before tipping oil, paint or cleaning products down road gullies in the town.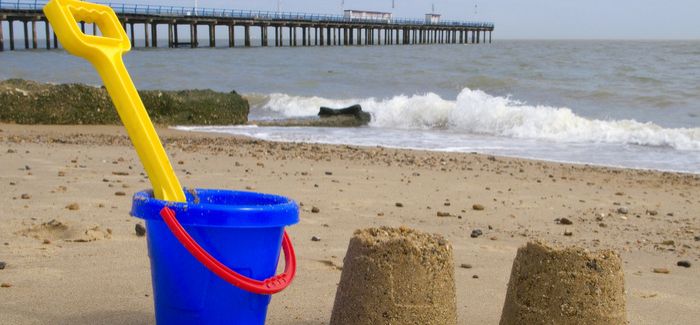 The call comes after a black oily substance entered a surface water or "rain" drain and ended up at the beach. The "rain" drain is only designed to carry rainwater from roads and pavements and goes straight out to sea.
Lu Gilfoyle, coastal strategy manager at Anglian Water, said teams quickly attended after a member of the public on the beach reported seeing an oily substance. "Our scientists have taken samples and are talking to local businesses in the area to identify the substance and find its source. Materials like oil and even paint wrongly tipped down "rain" drains could cause a pollution at the beach and have a devastating impact on the environment. Anyone found doing this can be prosecuted."
The problem is not just isolated to Felixstowe. For example, in Clacton last summer Anglian Water spray painted coloured crabs on road gullies after private coaches were suspected of emptying their toilets into the drain in the seafront car park.
Gilfoyle said: "Often people tipping things down the drain is an innocent mistake as they think all drains flow into a foul sewer and end up at the local water recycling centre. This isn't always the case and road gullies can be connected to a rain drain which takes water from roads to the sea. We need to raise awareness among residents and visitors so they can be vigilant and report any activity like this. If they do they'll be helping to protect their much-loved coastline."
Anglian Water already employs a Coastal Protection Team that works all-year round to pinpoint pollution and prevent it impacting the coast. The water company also runs Beachcare, in conjunction with Keep Britain Tidy, to support volunteers and keep the region's beaches litter-free.
Anglian Water has invested more than £300M in bathing waters over the past two decades and the region is now home to a quarter of Britain's best bathing waters.