Major new digital water initiative gets underway
Yorkshire Water has announced the launch of a major new industry innovation pilot to advance the creation of smart water networks in the UK.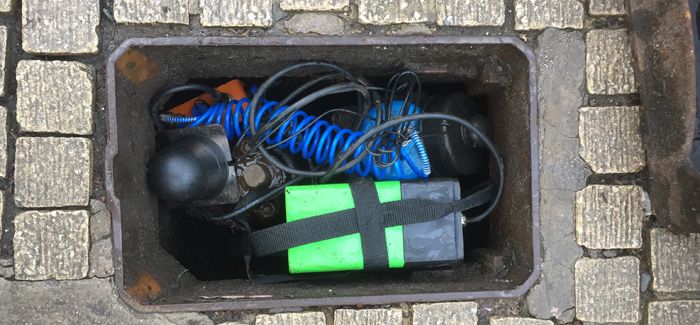 The collaborative initiative will combine the expertise of fifteen companies, including Stantec, BT, Xylem, Itron, ATi, Inflomatix, HWM, Gutermann, Technolog, Primayer, Connexin, Arqiva, MUS and Syrinix.
It aims to create a ground breaking "digital twin" of Yorkshire Water's asset base in the West Sheffield area by combining data from its acoustic, flow, pressure and water quality monitors. This intelligent system model should help Yorkshire Water to significantly reduce leakage and burst levels in the locality and provide a foundation for more sustainable water abstraction and usage across the company's entire network in the future.
Speaking about the pilot, Yorkshire Water innovation programme manager, Sam Bright said: "Technology has progressed so much over the past few years that we are now able to combine more data streams than ever before and push the boundaries of what is possible using artificial intelligence. It really is an exciting time to be at the forefront of translating these advances into real value for our customers."
The Smart water network pilot will integrate the rich data from multiple new and existing sources and present it in a single visualisation platform. This will provide a virtual model of the physical assets across the network referred to as a digital twin. Through the use of machine learning and artificial intelligence, clustering data sets and removing false positives, this will inform asset and operational decision making.
Analysts in Yorkshire Water will be able to prioritise repairs instantly, enabling leaks to be repaired quicker and reducing water lost.
The digital twin will have a live hydraulic modelling capability integrated to sensor data in the field which will be used in real-time to assess the impact of an incident or network anomaly and to provide an informed operational decision support tool.
"We are looking forward to partnering with Yorkshire Water in delivering this innovative pilot and developing the five layers of smart architecture - all the way from designing the physical asset layer through to developing data analytics to support the desired business outcomes."
The 12-month pilot and the outputs will be used as part of the wider Yorkshire Water's digital strategy to determine future dynamic control and system optimisation capabilities.