M Group Services to be acquired by PAI Partners
PAI Partners has secured an agreement to acquire M Group Services, which owns businesses including Morrison Utility Services, from First Reserve.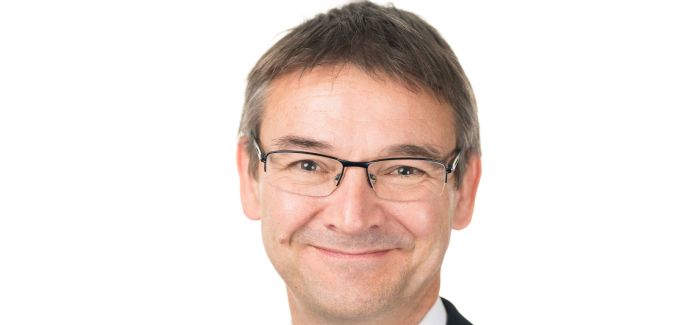 M Group Services chief executive Jim Arnold said PAI is 'hugely supportive of our vision'
PAI, a major private equity investor in businesses across Europe, is due to complete the purchase following European Commission antitrust approval, which is expected to be complete by the end of August.
M Group Services – a £1 billion turnover business – made a series of acquisitions in recent times and, in addition to MUS, it also owns Morrison Data Services, Dyer & Butler, Magdalene, PMP Utilities and M Group Services Plant & Fleet Solutions.
Jim Arnold, chief executive of M Group Services, said: "Over the past two years, First Reserve's strategic investment in our group has enabled the successful delivery of our business strategy. This has resulted in continued profitable growth. We have broadened the markets in which we operate, we have diversified our service offering and we have created a strong foundation for future continued success across the utilities, data, transport and telecom markets with their support.
"During the last few months, we have continued to work closely with First Reserve on the next stage of our growth. As part of this process an opportunity arose that has allowed First Reserve to realise the benefits of their investment to date and for us to introduce PAI, as a new long-term investor to sit alongside the existing senior management and actively support the future development of the group."
Jeff Quake and Neil Hartley, managing directors at First Reserve, said: "We have been proud to work with M Group Services' management to double the size of the company through both organic growth and accretive acquisitions, and we are pleased to see their hard work recognised. We wish Jim and his team all the best as they continue to deliver for their clients."
Colm O'Sullivan, partner at PAI Partners, said: "We are delighted to be acquiring M Group Services and look forward to the next phase of the company's development. PAI has closely followed the business since 2013 and we have been very impressed by the transformation achieved by its management team – in particular its expansion beyond utilities. We intend to continue the strategy of consolidating the UK infrastructure services market."
Arnold added: "PAI, which manages €12.3 billion of dedicated funds, is a major investor in businesses across Europe, providing them with the financial and strategic support required to pursue their development. I am delighted that they have chosen, alongside the existing management, to acquire M Group Services. PAI were very keen to invest given our proven track record in successful service delivery within the regulated markets in which we operate and the leading positions we hold in those markets.
"PAI is also hugely supportive of our vision to be the leading service provider for essential infrastructure in the UK and Ireland. We now look forward to forging a strong partnership with PAI as we embark on the next phase of sustainable long-term growth, organically and through strategic acquisitions.
"Our excellent people, long-term client relationships, service delivery ethos, focus on safety and ability to deliver reliable and stable revenue streams, margins and cash flow were all instrumental to PAI's decision to invest in M Group Services.
"This acquisition will not involve any change to ownership of the businesses within M Group Services Divisions, which includes Morrison Utility Services, Morrison Data Services, Dyer & Butler, Magdalene, PMP Utilities, M Group Services Plant & Fleet Solutions and any operating businesses within them."