Lord Deben backs WhyNotWater campaign
Lord Deben, chairman of the UK's Independent Committee on Climate Change has backed Affinity Water's #WhyNotWater campaign.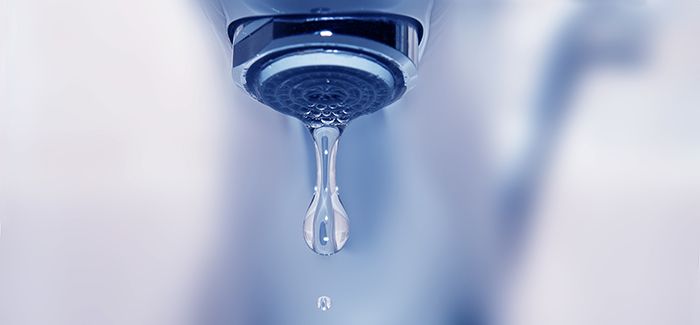 The campaign demands key changes to legislation and policy to help ensure the long-term sustainability of water.
It also calls on consumers to demand the right to water efficient housing and changes in legislation to introduce a mandatory water efficiency labelling scheme on goods – bringing water on par with energy and empowering people to save water.
Lord Deben gave his reaction in a new #WhyNotWater podcast series launched last week and states how entwined the issues of climate change and water are, whilst urging consumers to recognise the need to save water by changing the "small things" that they do every day.
Lord Deben stated: "There is no doubt that the great summit in Paris has changed the world. We know the direction now in which we are moving, we know the whole world is moving in that direction, except Syria and the US, but the US is moving in that direction whatever Mr Trump says because very large numbers of the states and cities are doing what they ought to do, and business knows it is moving in that direction. The next summit, which we hold in Glasgow, will have the responsibility of holding Nations that signed up to the Paris agreement to account as to what they have done and to ratchet up what they have to do to end up with net zero by 2050.
"Small things are the things that really do matter. If we don't have very small traces of zinc in our bodies, we are very ill. There are serious issues if we don't look after the small things. We need to look at how much water we boil in the kettle, how much water we use to clean our teeth, and about how you use water for showering and bathing. If you do these things together, we can save vast quantities of water."
In regard to the four #WhyNotWater demands, Lord Deben backed the idea that consumers should have clear labelling at the point of purchase.
He stated: "Some companies have been really good at labelling their white goods but others should really not be selling their goods at all. It's the public that decides and the price differential is so marginal that we make that up by the water that we save."
The Affinity Water #WhyNotWater asks are:
Mandatory water efficiency labelling on all goods.
Rights for tenants to request that their landlords install water saving measures so that they are able to enjoy water efficient homes.
Domestic water efficiency by ensuring fixtures and fittings meet standard requirements through mandatory certification.
Every Local Plan in a severely water stressed area should include the target of 110 litres per person per day.