London's Lee Tunnel to open next week
The Lee Tunnel, London's first super-sewer, will be open at an event attended by the Mayor of London Boris Johnson next Thursday (January 28), Thames Water has confirmed.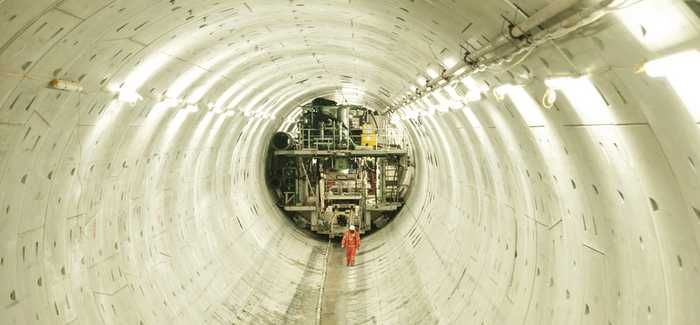 The £678M tunnel will increase the capacity of the sewer network and prevent millions of tonnes of sewage from Thames' Abbey Mills pumping station – which accounts for 40% of the total discharge – from polluting the rivers. The Lee Tunnel is London's deepest tunnel, and the biggest project in the history of the UK's water industry since it was privatised in 1989.
Construction work started in September 2010 to build the 80m-deep shaft at Beckton sewage works.
In 2011, Thames Water lowered its 120m-long custom-built tunnel boring machine into position 80m below the capital. In 2012, the machine began constructing the 7m diameter tunnel, and finished tunnelling in January 2014.
The Lee Tunnel is the first of two super sewers which Thames Water said will "dramatically improve" the health of the Rivers Lee and Thames in the capital.
Construction on the Thames Tideway Tunnel, which will eventually link into the Lee Tunnel, will start later this year.
Ofwat has said it wants customers to get 70% of any underspend on the tunnel, with the rest going to the recently appointed infrastructure provider (IP) Bazalgette Tunnel.
This story first appeared in Utility Week.