London professor leads new water resilience action group
A new resilience action group set up by the water industry has met for the first time. The group is chaired by professor of built environment foresight at University College London, Tim Broyd.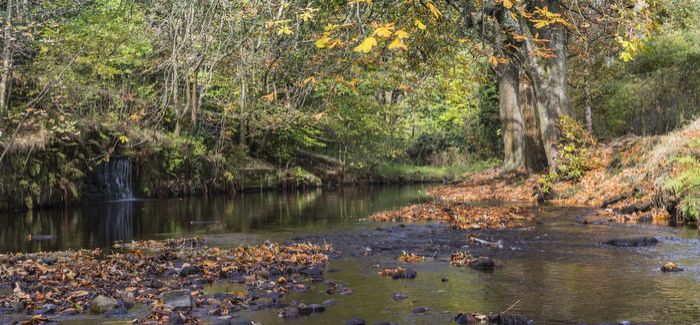 The water and wastewater resilience action group (WWRAG) - set up following a recommendation from Ofwat's independent Resilience Task and Finish Group - will consider and provide guidance on best practice and leading thought on resilience across the water sector.
Outputs of the group will recommend actions and will occur regularly throughout the year. It has already started projects on land management after Common Agricultural Policy (CAP), resilience research, and qualitative metrics for resilience in the water industry.
Broyd is president of the Institution of Civil Engineers (ICE).  He is a fellow of the ICE, the Royal Academy of Engineering and the Royal Society of Arts, Manufactures and Commerce. He is also director of the UCL Institute for Digital Innovation in the Built Environment.
Commenting on his appointment, he said: "I am delighted to be working on this critical subject. Resilience is a real and current issue for the services customers rely on and I am looking forward to making strong progress with the group."
Water UK director of environment Sarah Mukherjee said: "We are delighted that Professor Broyd has agreed to chair this group, and also delighted that it has attracted such a high-calibre and energetic membership.
"A resilient water sector providing secure supplies of water and returning treated wastewater to the environment is crucial for health, the environment and the economy – but the water industry can't do this on its own. Collaborative work of this kind across the sector is the way forward."
The group's members are:
Richard Aylard, external affairs and sustainability director, Thames Water
Patrick Begg, rural enterprise director, The National Trust
Jerry Bryan, chief executive, Albion Water
Patrick Godfrey, Systems Thinking
Tony Harrington, director of environment, Welsh Water
Richard Leafe, chief executive, Lake District National Park
Sarah Mukherjee, director of environment, Water UK
Tony Rachwal, director of research, UK Water Partnership
Nicci Russell, director, Ofwat
Tony Smith, chief executive, Consumer Council for Water
Jean Spencer, regulation director, Anglian Water
Martin Spray, chief executive, Wildlife and Wetlands Trust
Innes Thomson, chief executive, Association of Drainage Authorities
A version of this story first appeared on Utility Week.