London needs integrated water management strategy, says report
Drinking water shortfalls and contaminated flooding caused by sewage overflow are among the risks facing London unless a long-term integrated water management strategy is put in place, a new report by the London Assembly's environment committee warns.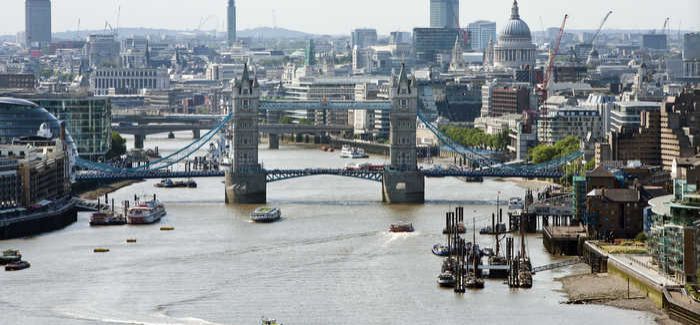 According to the report, London's population is growing by 100,000 each year and could reach 13.4 million by 2050. "Left unchecked, the impacts would include carbon emissions, water use, sewage outflow, urban sprawl and habitat destruction," said the report, called Growing, growing, gone: Long-term sustainable growth for London.
Demand for water is outstripping supply, and the projected headroom shortfall is 20% by 2040, around half a bath full per person per day.
The report illustrates the close linkages between all the issues facing London, saying capturing rainwater from the gutters of a building reduces flood risk and the frequency of sewer overflow, and can also provide water for non-drinking uses, relieving pressure on the treated water supply. "Therefore, water strategy works best on an integrated approach and London's key challenge is to bring work on these areas (and related non-water issues such as road maintenance) together."
It urged the next Mayor of London to use mayoral powers to fully support integrated water strategy by:
Embedding sustainable integrated water management strongly in statutory mayoral strategies, including the London Plan and the Transport Strategy as well as a new Environment Strategy
Using mayoral funding streams, including housing, transport and retrofit programmes, to support water strategy where appropriate
Requiring integrated water management plans for major new development areas
Continuing to support the London Water Group and ensuring that mayoral bodies engage with its work and mayoral water strategy.
The report also urges the mayor to progress the work outlined in the Sustainable Drainage Action Plan, keeping it under review; and to lobby water regulator Ofwat and government for necessary regulatory changes to permit integrated, sustainable and long-term-focused water strategy.
Environment committee chair Darren Johnson AM said: ""London is already home to over 8.6 million people. With the equivalent of two cities the size of Manchester due to be added by 2050, we cannot forget that these extra people will require space for housing, workplaces and recreation as well as generating higher demand for energy and water. In addition to global impacts such as carbon emissions, there will be local pressures like the loss of green space and wildlife habitats and an increase in waste generation. Poorly-planned growth would greatly worsen these issues and reduce Londoners' quality of life. 
"Past fragmented approaches are reaching their limits and the development of a long-term sustainable water strategy across supply, demand, drainage and flood risk needs to be embedded in statutory mayoral strategies, including the London Plan, the Transport Strategy as well as the Environment Strategy. But even this may not be enough and the mayor will need to debate options for a potential new major water source."