London Assembly calls for Thames Water drainage network assessment
The London Assembly's environment committee wants Thames Water to provide an assessment of its drainage network's ability to deal with heavy rainfall in London, and its plans to ensure the network keeps pace with the potentially increasing risk of these events in future.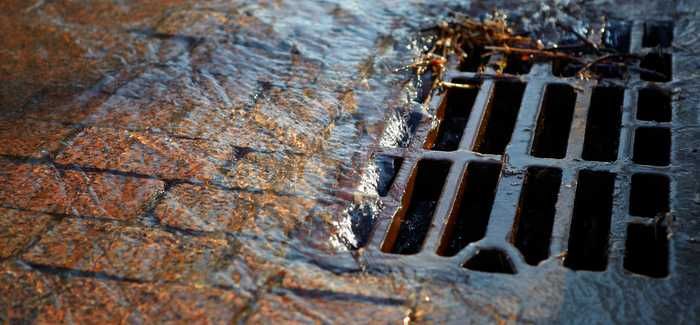 Drainage networks are designed to cope with rainfall events once in 30 years
The call is among the committee's recommendations outlined in its new report Come Rain or Shine:London's Adaptation To The Risks of Severe Weather, which warns that London is not well prepared for the risks of severe weather and climate change is likely to make things worse. 
According to the report, the standard for drainage networks is to design them to cope with rainfall events up to a level that is only expected to be exceeded about once in 30 years on average, and which is taken to be about 45mm of rain in a day. However, rainfall this heavy is now around five times more frequent, so that rainstorms that could overwhelm local drains are now expected more like once in six years, said the report.
In addition to the call for Thames Water's drainage network assessment, other recommendations in the report include:
The government should update building standards and regulations regarding climate adaptation, especially to keep homes cool in hot weather
The Mayor should press for standards and regulations to promote flood-resistant buildings in flood-prone areas, especially those identified in recent work by Drain London
The Mayor should produce an action plan update to the Climate Change Adaptation Strategy, showing how his own programmes will ensure London is better prepared for severe weather
The report also predicts that London's population will grow by around 700,000 by 2021, increasing pressure on water supplies. Without further action, Thames Water forecasts that the London supply area will face a deficit of 133 million litres a day by 2020, rising to 416 million by 2040.