Live EA data helps Thames Water refill reservoirs
Live data from the Environment Agency (EA) has helped Thames Water fill its large London reservoirs at the start of a wet 2018.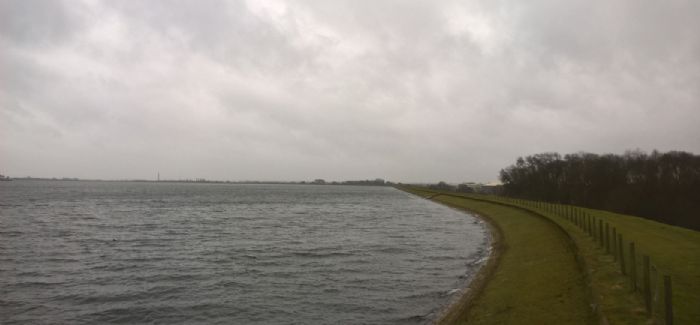 The Queen Mary is one of several reservoirs that is now close to full capacity again.
The damp Christmas period and steady rain since has increased river levels in the Thames and Lee after what had been a drier than average year.
Using live data transmitted from EA monitors, which show precise depth levels, the company has been maximising how much water is pumped from the river without harming the environment.
Data is accessed on an interactive map developed by Thames Water's innovation team in collaboration with the system operators, who liaise with the EA to manage abstraction. The information refreshes every 15 minutes to provide as close to real-time information as possible.
Leo Kiernan, from Thames Water's innovation team, said: "This tool has helped us to rapidly fill our reservoirs and protect water supplies for our customers for the immediate future, after what had been a very dry year.
"We can now better identify opportunities to pump more water and boost reservoir levels when we need to but also slow things down if the river gets too low. It has streamlined the process and optimised how we work.
"We have always had a close working relationship with the Environment Agency to set abstraction rates, but this new tool means less information needs to be passed over the phone to check the depth levels in the river, and decisions are easier to make. We're always looking into innovative new ways to be more efficient, and we're delighted at how this has worked so far."
The greatest spike in water levels has been at the William Girling reservoir in North-East London, which can store 16,511 million litres and feeds into the nearby Coppermills water works, which supplies 3.5 million people. It was down to 39% full in mid-November but is now approaching a healthy 80% capacity.
It is a similar story at the company's large reservoirs near Heathrow, which supply the majority of Londoners. The Queen Mother, Queen Elizabeth II, Queen Mary and Wraysbury reservoirs had been severely depleted at the start of December but are now all above 95% full.
Stuart Hyslop, modelling and forecasting team leader from the Environment Agency, said: "We work with water companies to provide guidance on the amount of water that can be taken from rivers to ensure the environment is protected.
"Following the recent rain in the South East, river flows have increased and many reservoirs have risen. This is welcome news following the dry autumn in this part of the country."