Leakage targets increase in draft determinations
Several water companies now have increased leakage reduction targets for AMP7, with Thames Water facing a challenge to reduce levels by 25 per cent over by 2025.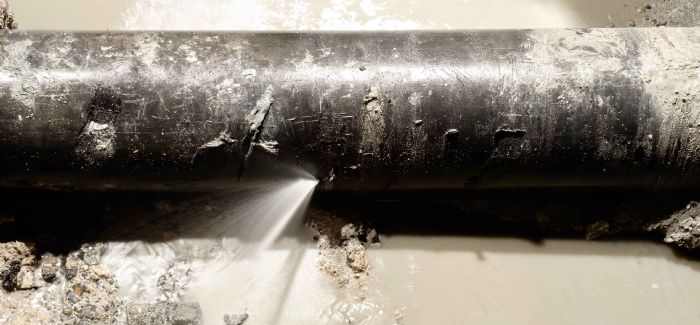 The regulator had initially set a 15 per cent leakage reduction challenge for the sector in PR19 but revealed that the collective target has risen to 17 per cent when publishing its draft determinations.
David Black, senior director, Water 2020, at Ofwat told Utility Week: "We have calibrated each company's leakage reduction challenge so we have still got the expectation of a 15 per cent reduction but we have also looked at a company's relative position. There are some which are ahead and some which are well behind.
"We are asking more from the companies lagging behind their peers. There are a few we are asking for a 20 per cent reduction from and then with Thames we have raised it to 25 per cent.
"We think the solution requires a step-change in how companies operate. We are expecting quite considerable innovation.
"If you look back at the sector's history, there were great strides in leakage reduction in the 1990s – 30 per cent reductions in a relatively short period of time, but then very little over the past 15 years.
"I think that has been a matter of choice – they have taken their foot off the gas. The target is stretching and they will have to come up with innovative solutions to achieve it but there are some companies doing really good work in this area. Yorkshire came up with a 25 per cent reduction and a resources management with a 32 per cent reduction over the period. They have shown their commitment to tackle this."
Thames Water had initially proposed a 15 per cent reduction but that has increased to 25 per cent.
United Utilities and Portsmouth Water's targets have increased from 15 per cent to 20 per cent.
Portsmouth Water has stressed that it had volunteered to raise the target following its initial business plan submission in September, with Ofwat accepting the proposal.
Affinity Water's target is also 20 per cent. The company had proposed a 15 per cent reduction in its initial submission, but subsequently suggested an increase to 23 per cent, which was brought down to 20 per cent after discussions with the regulator.
South East Water, which had proposed the lowest target at 14 per cent, has seen its target increase to 15 per cent.
The Consumer Council for Water tweeted: "We're pleased to see @Ofwat pushing companies harder on leakage. There's not been enough ambition in tackling an issue that really frustrates customers."
Thames did not comment on the new leakage target but said: "We will study Ofwat's response in detail to understand more about its approach, so we can help to explain the benefits of our plan.
"The principles of our plan are built on solid foundations. More than one million customers engaged with us to help develop it and we've received 45 letters of endorsement from key stakeholders. We look forward to engaging with Ofwat throughout the remainder of this process."
|   | Initial target | New target |
| --- | --- | --- |
| Anglian Water | 17% | 17% |
| Dwr Cymru Welsh Water | 15% | 15% |
| Hafren Dyfrdwy | 15% | 15% |
| Northumbrian Water | 16% | 15% |
| Severn Trent | 15% | 15% |
| South West Water | 15% | 15% |
| Southern Water | 15% | 15% |
| Thames Water | 15% | 25% |
| United Utilities | 15% | 20% |
| Wessex Water | 15% | 15% |
| Yorkshire Water | 25% | 25% |
| Affinity Water | 15% | 20% |
| Bristol Water | 15% | 15% |
| Portsmouth Water | 15% | 20% |
| South East Water | 14% | 15% |
| South Staffs Water | 23% | 23% |
| SES Water | 15% | 15% |