Lanes clears storm drain for new Welsh road project
Lanes Group's has been commissioned to clear more than 100 tonnes of silt from a large storm drain as part of the Morfa Distributor Road project in Wales. The 200m-long storm drain, between 600mm and 900mm in diameter, is due to be connected to the new surface water drainage system for the road.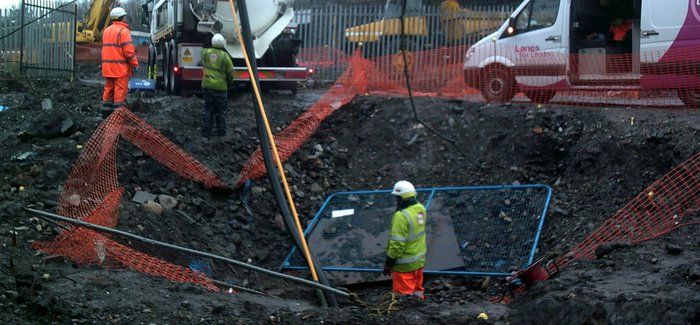 However, it was found to be up to 80% full of silt, and had to be cleansed to ensure it can take the additional water flow that will be generated by the new road.
Lanes is used a new JHL recycling jet vac tanker to complete the task in a way that minimised costs and kept construction schedules on track.

Richard T Jones site agent Mark Morris said: "Their recycler jet vac tanker worked well, and completed the pipe cleaning in ten working days. The alternatives would be to clear the pipe manually though confined space entry, or install a completely new pipe. Neither option was acceptable due to safety, additional cost and time pressure."

David Lewis, area development manager for Lanes Cardiff, said the recycling jet vac tankers deliver two key benefits - more powerful jetting and vacuumation performance, and the ability to reuse their water."That way, they can tackle the toughest blockage and desilting tasks in the shortest possible time, while delivering cost savings to the client, and using less water and fuel. We're very pleased to be able to support such an important regeneration project in this way."
The new Morfa Distributor Road dual carriageway is designed to boost regeneration of the Tawe Riverside Corridor, and runs from the Liberty Stadium for 1.7km to New Cut Road in Swansea.