Lanes carries out drainage services on Wear bridge
Lanes Group has been contracted to deliver specialist drainage services for the Farrans Construction and Victor Buyck Steel Construction joint venture constructing the New Wear Bridge in Sunderland.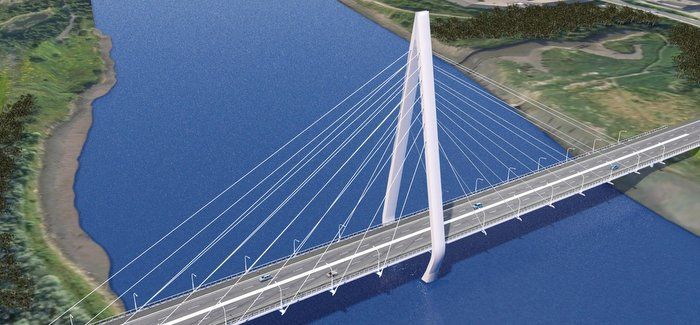 It is the second major bridge building project Lanes Group has been contracted to work on in recent months - it is also providing specialist drainage support for the Mersey Gateway Project between Runcorn and Widnes.
The New Wear Bridge is being built across the River Wear between the districts of Wessington and Pallion, and Lanesdrainage teams have begun carrying out drainage work for the £117.6M project. Tasks already carried out include desilting drainage pipes and carrying out CCTV drainage surveys.
Richard Bell, commercial manager for Farrans Construction, said: "Lanes Group secured appointment after a robust procurement process and fully meetsour subcontractor selection requirements. We are looking forward to using their experience to help deliver the New Wear Bridge for the people of Sunderland."
Trevor Sawyer, area development manager for Lanes' Newcastle depot, said: "A significant amount of the work involves carrying out desilting and CCTV drainage work along the highway network that the New Wear Bridge will eventually serve.Our experience providing specialist drainage support for major highways schemes in the North-east will stand us in good stead, and we are looking forward to playing our part in creating the new Wear crossing."

The three-span cable stay bridge, which is due to open in spring 2018, will also open up new development sites at either end, creating opportunities for job-creation and housing.