Land collaboration boosts water quality from Yorkshire moors
Fostering a collaborative approach between Yorkshire Water and farmers has been the key to improving the quality of water coming from the upland catchments on Yorkshire's peatlands and moors, delegates at WWT's Integrated Water Resource Management Conference heard.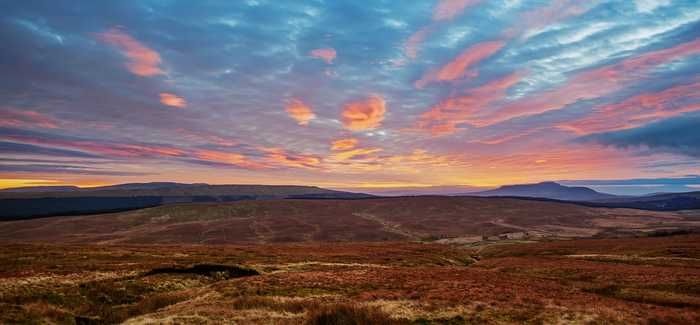 Andrew Walker, Catchment Strategy Manager, Yorkshire Water, and Amanda Anderson, director of the Moorland Association, told the conference in Birmingham how co-operation between environmental stakeholders is paying off in upland catchments, which provide around 40% of Yorkshire's drinking water. Peatland restoration projects in areas such as Keighley Moor – which saw 5,000 bags of heather recently mown off the moor – are providing benefits for both water quality, biodiversity and the traditional land uses of grazing and grouse shooting.
It is a far cry from the situation in the past where moorland farmers felt "under attack" by water and environmental interest groups, and there was a "trench warfare attitude on both sides" according to Anderson. The burning of heather in deep peat areas has been a particularly controversial practice, and was criticised in a Natural England Evidence Review on carbon, water quality and biodiversity grounds. Burning can cause peat to dry out and degrade, leading to discolouration in water flowing from moorland areas, while it also releases significant amounts of carbon into the atmosphere. But land managers defended burning on the grounds that it provides greater grazing area, reduced wildfire risk and a more conducive environment for grouse. Both sides had been "cherry picking from the science" but a more collaborative approach was needed, she said.
Anderson said that Yorkshire Water and the Moorland Association, together with other partners, embarked on a "Bogathon" where they inspected a host of different peat bog environments to establish the perfect conditions. The group accepted that the peat bogs' condition had to fulfil five outcomes, including grazing and grouse conditions as well as the three outcomes concentrated on by the review: biodiversity, carbon and water quality.   
A blanket bog, shorn of heather was seen as the most desirable across all these five outcomes, and this could be achieved in most cases by mowing rather than burning. On Keighley Moor, a programme of injecting the cut areas with sphagnum moss was started, which will stop new heather growth dominating the area in the future and reduce the need for burning.
The initiative is already helping to reduce water quality issues around discolouration while it had led to a productive dialogue around other practices such as crop spraying, said Walker. 
"We believe peatland with high biodiversity and good land management practices will deliver a diverse and complex community of plants, that will protect and build the peat for future generations and provide a more natural way of filtering and cleaning the water before it gets into our reservoirs," said Walker. "Over time, if we can collectively reduce heather coverage and increase peat-building mosses, I hope that eventually burning will not be necessary, or at least become a rare management practice."
The project has been backed from the government's Uplands Stakeholder Forum (USF) which includes representatives from Defra, Natural England, the National Farmers Union and others. The 'blanket bog' conditions identified in the initiative have been adopted as the ideal standard for restoring peatlands across the country.
Yorkshire Water has worked with partners to restore up to 3,250 hectares of degraded peat in its region over the last 10 years.