Water industry 'dysfunctional' says Labour
The Labour party has underlined its intention to renationalise the water industry, with Shadow Chancellor John McDonnell telling the Observer that the situation in recent years is a "national scandal".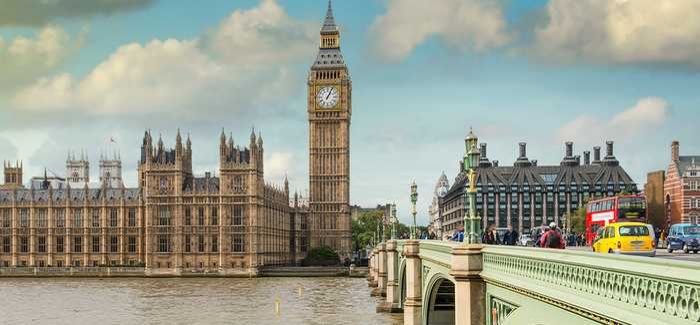 McDonnell said there had been a 40% rise in water bills in real terms since the industry was privatised in 1989 based on figures from the National Audit Office and said the companies had paid out a total of £13.5BN to shareholders since 2010.
"It is a national scandal that since 2010 these companies have paid billions to their shareholders, almost all their profits, whilst receiving more in tax credits than they paid in tax," he said. "These companies operate regional monopolies which have profited at the expense of consumers who have no choice in who supplies their water.
"The next Labour government will call an end to the privatisation of our public sector, and call time on the water companies, who have a stranglehold over working households. Instead, Labour will replace this dysfunctional system with a network of regional, publicly owned water companies."
A recent report by the Social Market Foundation, commissioned by Anglian Water, Severn Trent, South West Water and United Utilities, suggested renationalisation could cost £90BN, but McDonnell told BBC Radio 4 that it "would be cost free".
He added: "You borrow to buy an asset and when that asset is producing profits like the water industry does, that will cover your borrowing cost."
Labour also wants to renationalise the energy and rail sectors and, at a speech to Labour's Alternative Models of Ownership conference, he added: "We aren't going to take back control of these industries in order to put them into the hands of a remote bureaucracy, but to put them into the hands of all of you – so that they can never again be taken away.
"Public ownership is not just a political decision, it's an economic necessity. We'll move away from the failed privatisation model of the past, developing new democratic forms of ownership, joining other countries, regions and cities across the world in taking control of our essential services."
Environment Secretary Michael Gove has said he is prepared to give Ofwat greater powers amid concerns over "excessive profits", but Labour Leader Jeremy Corbyn told the conference: "The regulators have proved too weak, too close to the companies they're supposed to be regulating and too prone to corporate capture, which is why we've seen productivity increases of just 1% a year since our water industry was privatised despite all the new technology that the water industry has at its disposal.
"Without genuine competition or public accountability private ownership of key utilities has meant customers at the mercy of rip-off price fixing.
"Water bills have increased 40% in real terms since privatisation but we don't have anywhere else to go for our water when prices go up.
"It's this ridiculous and highly profitable situation that the water companies are so desperate to protect. The case for public ownership is so clear and so popular and we've demonstrated how it's an investment with no net cost for the taxpayer. The water companies are so frightened that some have commissioned a so-called independent report to make the public believe nothing can change.
"But as we know, things can and they will change."
Water UK Chief Executive Michael Roberts rejected the argument for nationalisation, pointing to the range of improvements made since 1989.
"It's wrong for Labour to suggest that our water system is broken," he said. "Water companies secure capital provided by lenders and shareholders, who need water companies to make a return in order to finance significant improvements to the industry. 
"Under public ownership, the water sector in England was starved of cash and standards were poor. Private companies have instead invested heavily to reduce leakage, improve drinking water quality, and protect the environment – and they continue to invest £8BN each year in even better services. In real terms, bills are roughly where they were 20 years ago and will be falling over the next few years."  
The Confederation of British Industry's Managing Director for People and Infrastructure, Neil Carberry, said nationalisation would be an error.
"Labour's calls for nationalisation continue to miss the point," Carberry said. "At a time when the UK must be seen more than ever as a great place to invest and create jobs, these proposals would simply wind the clock back on our economy.
"If Labour turns its back on good collaboration between the government and the private sector, public services, infrastructure and taxpayers will ultimately pay the price.
"With Labour, there are a number of priorities, such as skills and innovation, where we can agree on solutions that have been found to deliver an economy that is both more prosperous and fairer.
"But there are other areas where business shares the same determination to create a fairer society but disagrees on the solutions.
"The CBI will continue to engage with the Labour Party to find better solutions to the shared challenges we face."
Several Conservative MPs expressed their disapproval for the plans on social media, with Mel Stride, Financial Secretary to the Treasury, writing on Twitter that "we would ALL pay for" nationalisation, while Exchequer Secretary to the Treasury Robert Jenrick said: "When John McDonnell says 'Parliament will determine the price' of nationalising, he means the pensions of millions being raided. And market confidence in U.K. being shredded."
The official Conservative account added: "Labour want to decide the price of water. John McDonnell has said that Parliament would decide the cost of renationalising the water companies. That means higher prices, more borrowing and higher taxes."