Labour's Smith: Nationalisation plans risk environment
Angela Smith, the Labour MP who chairs the all-party parliamentary group on water, has said renationalising the water industry could lead to the UK being known as "the dirty man of Europe" again.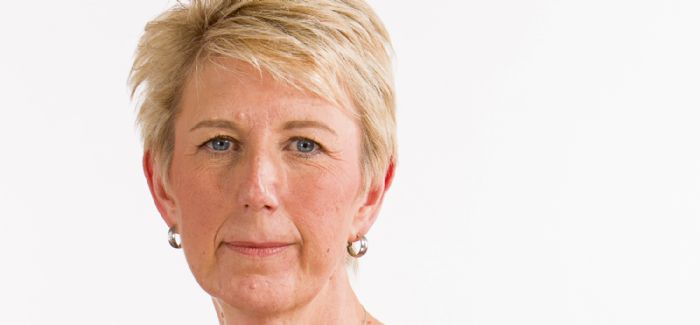 Labour has publicised its plans to bring key utilities back into public ownership if it gains power and has criticised the privatised water industry's record on issues including bills, leakage and shareholder dividends. 
However, Smith – who backed a no confidence vote in Labour leader Jeremy Corbyn in 2016 – warned in an article for The Guardian that while the party has outlined its plans for potential ownership structures for the water sector in England and Wales, there has been "very little thought given to actual operation of the industry" and "nowhere is this clearer than when it comes to the environment".
Smith rejected the notion that renationalisation would lead to automatic improvements of the natural water environment, particularly in light of the challenges of climate change, and highlighted issues prior to privatisation: "Throughout much of the 20th century our rivers and beaches were in a state of crisis. The Thames was declared dead in the 1950s. In 1988, more than a third of our beaches fell below legal standards."
She said "the need for investment is as pressing as ever" and warned against going "back to a system of ownership in which the water sector will always lose out when in competition for scarce government funds with schools and hospitals". 
She concluded: "As a passionate environmentalist and champion of real investment in our public services, I do not want to go back to the 1980s when the UK was called the 'dirty man of Europe', with beaches overflowing with sewage, filthy rivers, excessive power station emissions and a poor conservation framework.
"When it comes to ensuring we have clean water and a safe marine environment we cannot allow ideology to be the master of fact. That means resisting those who wish to reduce standards just as forcefully as we should resist simplistic calls for state ownership.
"To further improve our rivers and beaches we need real investment supported by smart and efficient regulation, not dogma."
Meanwhile, the University of Greenwich's Public Services International Research Unit has published analysis showing England's water and sewerage companies could have funded their capital expenditure since privatisation without taking on any debt.
The analysis, published in the Financial Times, found the companies have taken on £51 billion in borrowings since 1989 but that this has been used to pay financial returns to investors.
Professor David Hall, a director at the University of Greenwich, told the newspaper: "The £51 billion of debt, and the interest we pay on it, is simply down to a systematic extraction of shareholder payouts far in excess of any available cash surplus."
He said the study "clearly shows that the companies could have funded all of their operations and investments from customer bills, without taking on any borrowing whatsoever".