Labour plans to nationalise water included in manifesto
The Labour Party has included plans to nationalise water within its election manifesto.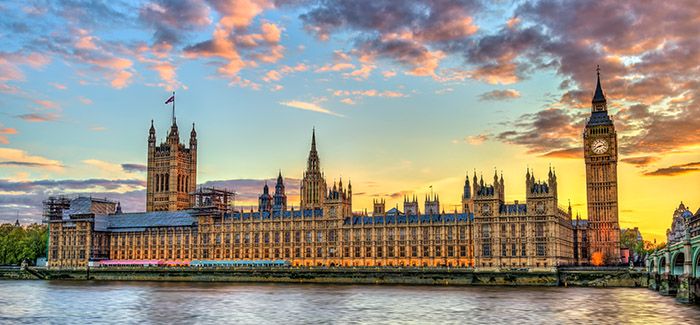 The party has said that it will also nationalise the big six energy firms, National Grid, Royal Mail, railways and the broadband arm of BT. Details of the plans are outlined in its manifesto entitled 'It's time for real change'.  
In his speech to launch Labour's election campaign earlier this month, leader Jeremy Corbyn promised to end "the Conservatives' great rip-off by putting rail, mail and water into public ownership so they work for everyone, not just Tory donors and shareholders in tax havens." 
And speaking today (21 November) at the launch of Labour's manifesto in Birmingham, he said: "I accept the hostility of the privatised utilities companies because we will stop their great rip off by bringing rail, mail, water and energy into public ownership and running them for the people – that's real change." 
In the manifesto, the Labour party says: "We will put people and planet before profit by bringing our energy and water systems into democratic public ownership. In public hands, energy and water will be treated as rights rather than commodities, with any surplus reinvested or used to reduce bills. Communities themselves will decide, because utilities won't be run from Whitehall but by service-users and workers. 
"Public ownership will secure democratic control over nationally strategic infrastructure and provide collective stewardship for key natural resources." 
Plans criticised 
The chief executive of Water UK has hit back at the plans. Michael Roberts said: "It's incredible that Labour haven't even bothered to set out a price for nationalisation. You can't take over a major industry for free – one way or another, taxpayers and pensioners will have to fund the eyewatering, multi-billion pound cost. At a time when the industry is planning record investment, the biggest leakage reduction programme for twenty years, and a major push to become carbon neutral by 2030, these unnecessary nationalisation plans would cause massive disruption and risk setting back a crucial public service for years to come. It doesn't make any sense to go back to the days when cash-strapped governments couldn't afford to fund the improvements needed in the water and sewerage industry because they spent the money on other priorities instead. This idea is bad for the environment, bad for customers, and bad for the economy."