Labour expands on plans for 'new publicly owned water system'
Shadow Chancellor John McDonnell MP has unveiled Labour's plans for a water system run by local councils, workers and customers and for 'unprecedented openness and transparency' in how the industry will be managed.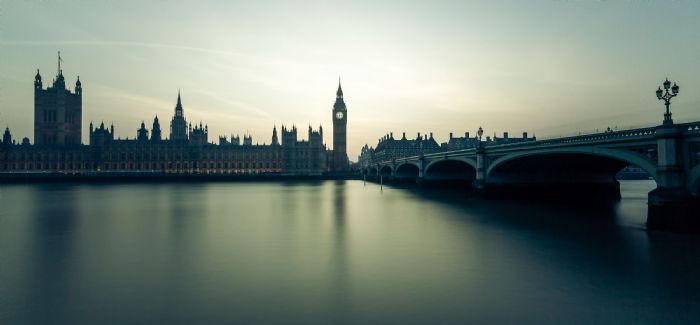 Following Labour's manifesto commitment to bring key utilities back into public ownership, McDonnell outlined how they plan to do it for the first time today (24 September).
It comes as part of a package of measures to broaden ownership and control in the economy, including giving workers a third of seats on boards, billions of pounds for public services to be raised from Labour's Inclusive Ownership Fund and a wide-ranging consultation on putting workers and service users in charge of running the water, energy, rail and mail industries, which Labour intends to bring into public ownership.
Coming off the back of plans to set up a dedicated public ownership unit in the Treasury set out earlier this week, McDonnell said Labour were "planned, ready and prepared" to hand economic power back to workers, citizens and communities to a degree never seen before, saying Labour is ready "not just to fight another election campaign but to implement our programme when we win" and that "at the heart of our programme is the greatest extension of economic democratic rights that this country has ever seen."
McDonnell said: "Water bills have risen 40 per cent in real terms since privatisation. Water companies receive more in tax credits than they pay in tax. Each day enough water to meet the needs of 20 million people is lost due to leakages.
"With figures like that, we can't afford not to take them back. But let's be clear, nationalisation will not be a return to the past.
"We don't want to take power away from faceless directors only to centralise it all in a Whitehall office, to swap one remote manager for another.
"Today [Shadow Secretary of State for Business, Energy and Industrial Strategy] Rebecca Long-Bailey and I are launching a large-scale consultation on democracy in our public services. We are also setting out our plans for a new publicly owned water system that puts this essential service back in the hands of local councils, workers and customers.
"There will be unprecedented openness and transparency in how the industry will be managed. We are ending the profiteering in dividends, vast executive salaries, and excessive interest payments. Surpluses will be reinvested in water infrastructure and staff, or used to reduce bills. Real investment will allow the highest environmental standards."
Discussing the public ownership unit in the Treasury, he added: "It will bring in the external expertise we will need. Let me make it absolutely clear that the full weight of the Treasury will be used to take on any vested interests that try to thwart the will of the people.
"Some said our manifesto was a fantasy or a wish list, attractive but ultimately not deliverable. I'm telling you today that we are planned, ready and prepared. Not just to fight another election campaign but to implement our programme when we win."
Water UK, which represents and works with the major water and wastewater service providers in England, Scotland, Wales and Northern Ireland, said McDonnell had yet to explain the viability of Labour's proposals.
A Water UK spokesperson said: "This doesn't answer any of the big questions about the risks involved in a government taking over and running water companies.
"Since privatisation, the water industry has invested around £150 billion to improve services. Bills are roughly where they were twenty years ago in real terms – they are currently around £1 a day - and leakage has been cut by a third since the mid-90s. 
"New proposals aim to cut bills and leakage even further, and investment is planned to increase to £10 billion a year. There's no explanation of how a government-run water industry would match or beat the ambitious plans for the future that we have set out, and there's still the serious risk that water would be a long way down the list of priorities for government funding, far below health and education."
It has also been reported that water company bosses would see their pay cut and be forced to reapply for their jobs.
Michael Roberts, chief executive of Water UK, said: "At the moment there's a well-run water industry that's delivering lower bills, increasing investment, and which has cut leakage by a third over the last 20 years.
"To replace managers who have decades of experience in running successful water companies, and put much needed investment at risk by handing the industry over to politicians, risks years of chaos in an essential public service."