Kier wins deal on Severn Trent's Birmingham Resilience Project
Kier has announced it has been awarded a multimillion-pound deal on Severn Trent Water's Birmingham Resilience Project. In its latest trading statement the group said that the award of the new 50/50 joint venture infrastructure contract, worth £100M, with Severn Trent on the Birmingham Resilience Project is one of several key deals it has won since mid-November.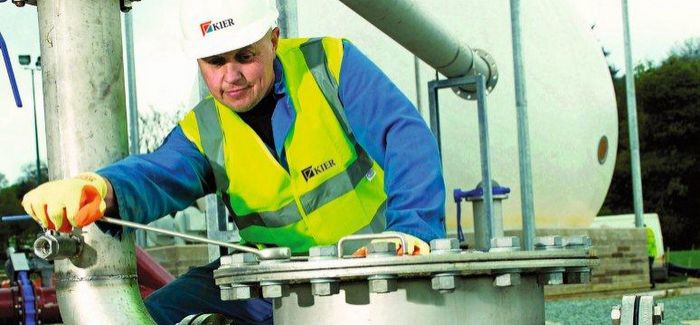 The group said its underlying trading performance for the half-year to December 31, 2017 was in line with management's expectations, with the results for the full year expected to be second-half weighted in line with the prior year.
Kier's net debt position for the six months ended December 31, 2016 was £179M (December 31, 2015: £174M) which includes receipt of the proceeds from the disposal of Mouchel Consulting and an investment of £100M since July 1, 2016 in the Property and Residential divisions to take advantage of attractive investment opportunities and drive future growth for the group.
Each of the group's divisions continue to perform well including the Construction and Services divisions. Total contract awards since mid-November 2016 have totalled more than £1bn, and the Construction and Services order books represent 100% of forecast revenue for the 2017 financial year. 
Kier said it continues to experience good underlying organic growth. The strength of the Property pipeline, the good forward sold position in the Residential division and the combined Construction and Services order book, which has been maintained at approximately £9bn excluding potential further renewals and extensions valued in excess of £2.5bn, positions the group well for the future.