Kier reveals higher debts in revised statement
Kier Group has revealed its net debt position is £50.5 million worse than previously stated after reviewing its accounts.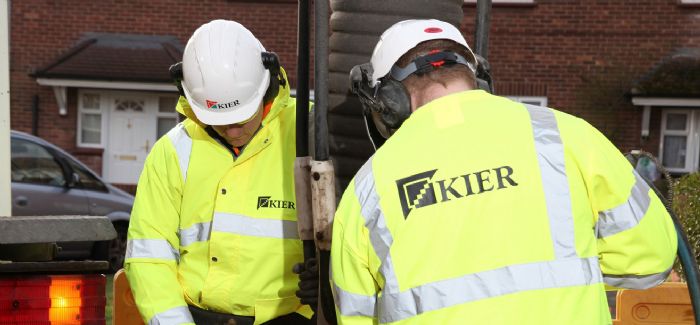 In a stock market statement, the company said it has revised its net debt position as at 31 December 2018 to £180.5 million, from c.£130m and, accordingly, has re-calculated its average month-end net debt for the six months ended 31 December 2018 as being c.£430 million, from c.£370 million.
The original statement, issued on 22 January, had failed to take account of £40.2 million of debt associated with certain developments that were held for resale on its balance sheet. 
Kier said that, of that £40.2 million, £9.8 million relates to assets that have been sold since 1 January 2019, £14.1 million relates to sales subject to binding sale agreements and expected to complete by 30 April, and the balance of £16.3 million relates to assets that are either being marketed for sale by 30 June or under offer.
The statement also said Kier Group would take a £25 million hit on its contract to redevelop Broadmoor Hospital but added: "Whilst the board notes the current political and economic uncertainty in the UK, and the implications for third party investment, the Group remains on course to meet its underlying FY19 expectations, with the full-year results being weighted towards the second-half of the financial year, as expected."
The company's FY19 interim results will be released on 20 March 2019.