Kier mobilises staff to help with flood defence
Water industry contractor Kier has mobilised staff to help out in local communities affected by the floods. The company has also donated more than 32,000 sandbags and in excess of 1,355 tonnes of sand so far to flood-stricken communities in Somerset, Surrey, Aylesbury and the Thames Valley.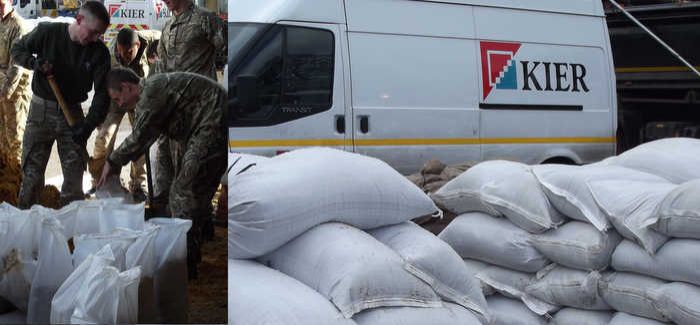 Kier is helping the Army to keep up with the demand for sandbags
A spokesperson for Kier said: "Working with the Environment Agency, councils, emergency services and the Armed Forces, Kier has mobilised teams of employees, who operate in local communities, to fill and distribute sandbags in order to protect homes and businesses from rising water levels and the threat of flooding.
"Its Surrey Highways team is running a 24-hour operation with the Army in order to keep up with the demand for sandbags and, working with the Canal & River Trust, its Team Van Oord JV has redeployed staff to help provide temporary defences in Somerset.
"We are committed to helping the local communities we serve as much as we can in these difficult times."