Kier chief executive departs with immediate effect
Kier has confirmed the departure of chief executive Haydn Mursell with immediate effect.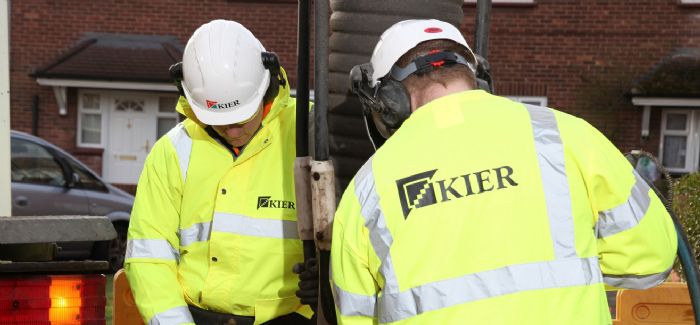 The announcement comes after Kier completed a £250 million rights issue in December, allowing shareholders the right to buy shares at a discount to the current trading price, but only 38 per cent took up the option.
Philip Cox, the company chairman, will take up the role of executive chairman until a replacement for Mursell is appointed.
In an announcement to the stock exchange, Cox said: "The board believes that, following the completion of the recent rights issue, now is the right time for a new leader to take Kier forward to the next stage of its development.
"The board would like to thank Haydn for his contribution during eight years on the board, firstly as finance director and then as chief executive. On behalf of the board, I would like to wish him every success in the future."
In a trading update, Kier said its net debt had been reduced from £239 million at the end of 2017 to £130 million at the end of last year as a result of the rights issue proceeds and the acceleration of supply chain payments.
The average month-end net debt for the six months ended 31 December 2018 was £370 million, from £410 million for the six months ended 30 June 2018.
The company said: "The board is confident that the group will meet its FY19 expectations, with the full-year results being weighted towards the second half of the financial year, as usual.
"During the period, the infrastructure services and buildings businesses won a number of new contract awards and now have 100 per cent visibility of the forecast revenue for FY19 and an order book of more than £10 billion."