Key phase reached at Southern Water's Milbrook WwTW rebuild
Southern Water has announced that a major environmental improvement scheme in Millbrook, Southampton, has reached a key phase. Flows have been switched on at the refurbished works, meaning up to 70Ml of wastewater per day from a population of 140,000 is now flowing through the new structures.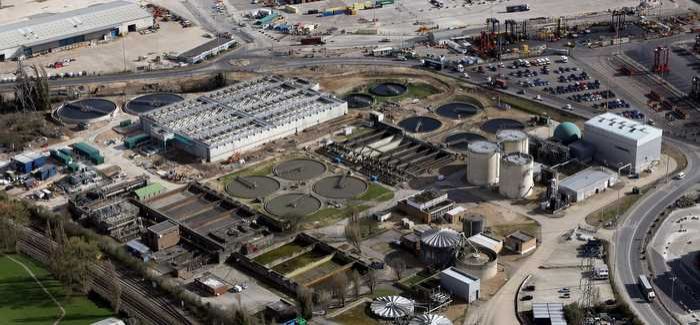 Testing at the site will continue until the autumn
As part of a £25M project, part of the wastewater treatment works in Milbrook has been rebuilt. So far, the 4Delivery project team has constructed:
A treatment tank, which is home to millions of bacteria that will break down particles in the wastewater as it flows through
Sixty-eight, 16m long, eight-tonne beams that hold the tank
Two final settlement tanks, measuring 33m in diameter
Nearly a mile of new pipeline, up to 1.2m diameter
More than 3km of cable ducts
More than 100 tonnes of above-ground steelwork
90% of waste materials have been either reused on site or recycled
Southern Water said testing will continue until the autumn, after which the equipment will become fully operational.
Jon Kenrick, Southern Water project manager, said: "From an engineering point of view, this has been an exciting scheme to work on. It will have huge environmental benefits – the end result will be a much greener treatment works that will treat wastewater to even higher standards before releasing it into the Solent."