Jacobs adds to water portfolio with CH2M Hill takeover
US-based engineering group Jacobs is buying CH2M Hill Companies in a cash and stock deal worth about US$3.27bn (£2.47bn), including $416M (£314M) of CH2M net debt.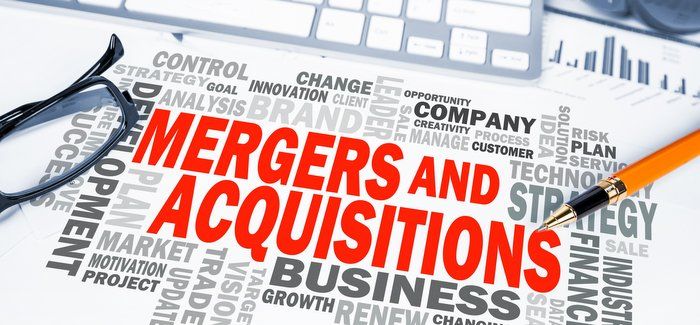 The combination unites two industry-leading, innovative companies with complementary capabilities, cultures and relationships, resulting in a differentiated, end-to-end value proposition for clients and an enhanced platform for sustainable, profitable growth.
With trailing 12-month revenues of more than £3bn and a team of 20,000 employees, CH2M is a world-renowned design, engineering and program management firm, and is a leader in key infrastructure and government service sectors that Jacobs has previously targeted for growth, including water, transportation, environmental and nuclear.
Applying CH2M's advanced design, technical and program management expertise across Jacobs' global footprint will enable the combined company to deliver more solutions to more clients in both the government and private sector.
Steve Demetriou, Jacobs' chairman and chief executive officer, said: "By increasing our industry reach and adding to our already extensive skills, this transaction enhances our value to our clients and bolsters Jacobs' position as a premier consulting, design, engineering, construction, and operations and maintenance technical services firm.
"CH2M brings to Jacobs a talented, engaged team with capabilities and values that are very complementary to our own. Together, we will bring more solutions to our clients, give more opportunity to our employees and create increased value for Jacobs' shareholders. In addition, this transaction is consistent with our M&A criteria, accelerating our ability to achieve our financial growth targets and propelling Jacobs toward our vision of providing innovative solutions for a more connected, sustainable world."
CH2M chairman and CEO Jacqueline Hinman added: "We are delighted about the prospects of combining CH2M with Jacobs. Since late 2014, we've been transparent about our plans to pursue an ownership transition, providing sustained access to capital for growth.
Jacobs said water represents an approximate £80bn opportunity, growing 4% to 5% on a compounded annual rate, and CH2M has been identified as the top water design firm in the world. By leveraging CH2M's world-renowned technical expertise in water across Jacobs' global operating platform and strong project delivery skills, the combined company will have a premier global water business with the scale, critical mass and experience needed to more fully capitalize on industry growth trends.
Jacobs is a global leader in the resource-constrained £230bn transportation sector, which includes highways, rail, aviation and ports, and is growing 4% to 5% on a compounded annual rate. This sector has large spend and significant momentum given population growth and associated need for all transportation modes in multiple geographies, particularly in the US, Australia, New Zealand, South-east Asia, the Middle East and the UK. Jacobs' premier position in transportation with CH2M is expected to make the combined company an employer of choice, enabling it to better attract and retain talent and address the sector's resource constraints. Capitalising on Jacobs' and CH2M's combined talent, resources and scale creates a unique opportunity to better serve clients and improve the quality and dependability of their infrastructure.