Is the UK prepared for another drought, asks McAlinden
With some countries such as Australia and the US experiencing severe water stress, the Institution of Civil Engineer's Ben McAlinden is questioning whether the UK is prepared for another drought.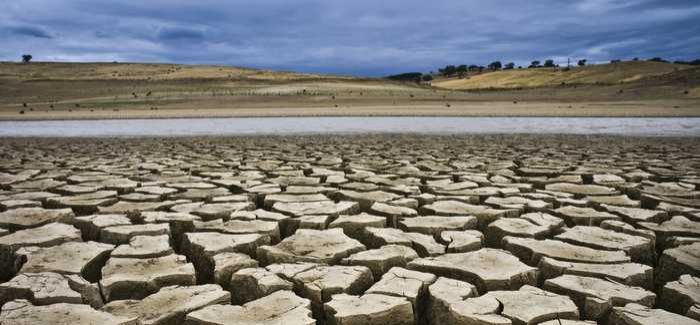 The recent wet weather means the issue of drought has dropped down the UK agenda
In his latest blog, McAlinden wrote that with the UK having had one of the wettest ever summers, followed by two stormy, flood hit winters it is "understandable that the issue of drought has dropped down the public agenda, but these recent weather patterns highlight the uncertainty we face".
He said the question remains about whether the UK's water resources have been managed effectively enough to cope with future shortages. "While progress in the UK has been positive – and appropriate for our needs in terms of infrastructure scale – it is vital we avoid complacency while our weather patterns have been close to 'normal'. We must continue to identify effective ways to share our water resources."
McAlinden continued: "While those in charge of securing our supplies should be commended for delivering increased resilience since 2012, the test will come when the next drought hits. In the UK, it's likely that our next drought is not far away. Since 2012, our water suppliers have been working hard to improve the way we manage our resources. The need for innovative engineering approaches has never been greater."
He highlighted that transferring water between different companies and suppliers is not a new thing. But now more than ever, suppliers are being encouraged to identify new transfer schemes to build more resilience into their strategies. Environment Agency data from 2014 shows that more than 30 new major schemes were proposed for the 2015-20 AMP6 period, with capacity to transfer up to 200Ml of water daily. "The revised water trade market will also help, allowing water companies greater choice in obtaining alternative resources."
McAlinden said knowledge could be gained and lessons learned from strategies in other countries, such as the Lesotho Highlands Water Project that transfers water from Lesotho's water-abundant mountains to the population and mining industry of South Africa. The project has also delivered economic benefit to Lesotho and provided enough energy from hydropower schemes to cover almost its entire energy need.