Irish Water wins consent for Vartry WTP upgrade
Irish Water has welcomed the direction from An Bord Pleanála to grant consent, subject to conditions, for its planned upgrade of its Vartry Water Treatment Plant.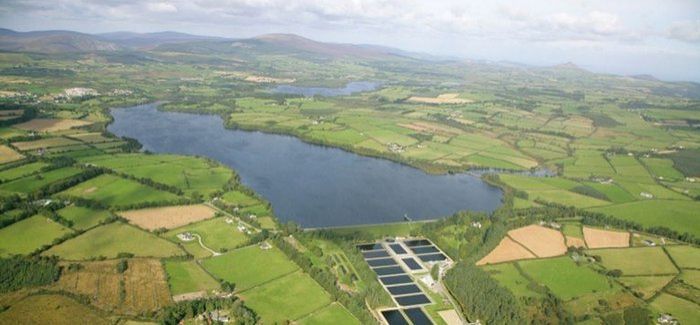 Treated water from Vartry provides drinking water for 200,000 people through Wicklow and up to south Dublin. Irish Water secured planning permission from Wicklow County Council in November 2016 to upgrade the Vartry plant, but the consent was subsequently appealed by third parties. The decision by An Bord Pleanála follows an oral hearing in June and a two-year public consultation process with local stakeholders, public representatives and statutory authorities.
The Vartry Water Supply Scheme is currently on the Environmental Protection Agency's (EPA) Remedial Action List (RAL) which identifies supplies that are in urgent need of improvement. The issues identified include inadequate treatment against cryptosporidium and trihalomethanes (THMs). The planned upgrade will ensure the plant meets all drinking water standards and will remove the water supply area plant from the RAL.
Geoff O'Sullivan, Programme Delivery Manager with Irish Water, said: "We welcome the Direction of An Bord Pleanála for the consent of the planned upgrade of the Vartry Water Treatment Plant. The upgrade of the 150-year old Vartry Water Supply Scheme is a priority project for Irish Water, given its importance to so many people in Wicklow and south Dublin. As part of the project, Irish Water have committed to a number of significant measures to protect the ecology of the River Vartry, particularly during drought periods. The project will restore the treatment plant and water supply to ensure it meets all drinking water regulations and safeguards public health."
As part of the planned upgrade to the water treatment plant, Irish Water has confirmed it will not abstract any additional water from the Vartry Reservoirs or from the catchment of the River Vartry. The volume of water abstracted will be the same as it has been over the last 150 years, when the scheme was commissioned. Irish Water also has committed to provide flows of 5 million litres per day that will replace water that releases from the present water treatment plant on a variable basis. The guaranteed flow of 5 million litres per day will protect the ecology of the river during periods of low flow. Previously, during periods of drought, there was no flow release from the water treatment plant; this will no longer be the case after the upgrade.