Irish Water unveils three-county pipeline plan
Irish Water has announced details of a €10 million investment which will see the extension of the Lough Mask Water Supply Scheme in County Mayo to Ballinlough in County Roscommon and Williamstown in County Galway.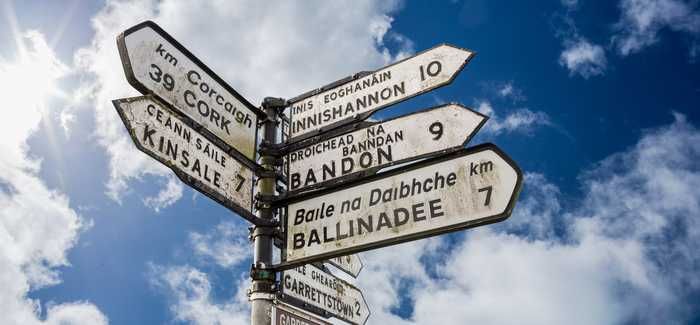 It will be the first time a major water supply will supply three counties, and underlines the value of the one-utility approach brought in with the creation of Irish Water in 2014.
Both the Ballinlough and Williamstown water supplies are on the Environmental Protection Agency's (EPA) Remedial Action List (RAL), and the Ballinlough scheme has been on a boil water notice since January 2016. The extension of the Lough Mask water supply to these two areas will ensure a clean and secure supply of water for the 5,000 consumers on the two supplies and allow the removal of 3,600 Ballinlough consumers from the boil water notice.
Working in partnership with Mayo, Galway and Roscommon County Councils, Irish Water has appointed BSG Civil Engineering Limited to carry out the works. The contract was signed on Friday (24th February). Works are expected to get underway in the coming weeks and to be completed within one year.
The works include the construction of over 22 kilometres of new watermains, a new water pumping station at the Ballyhaunis reservoir and the construction of a new reservoir and control building at the site of the existing Garranlahan water tower near Ballinlough. The existing Ballinlough and Williamstown water treatment plants will be decommissioned as a result of this solution to the long-standing water problems experienced in both of these areas.
David McLoone, Irish Water's Infrastructure Programme Regional Lead for the North West Region, said: "This project will provide a long term solution to water problems experienced by consumers in Ballinlough and Williamstown by safeguarding the drinking water supply to a population of 5,000."
Anthony Skeffington, Regional Water Lead for Mayo and Roscommon, added: "This project outlines the importance of a one-utility approach to the provision of water services where a major supply will now supply three counties and ensure compliance with requirements set out in the European Union Drinking Water Directive and national Drinking Water Regulations. This is good news for the consumers on the Ballinlough Water Supply as it will allow the removal of the boil water notice currently affecting the Ballinlough Water Supply Scheme when the project is complete."
The project forms part of Irish Water's €5.5 billion investment in capital spending on drinking water and wastewater quality and capacity and new infrastructure up to 2021.