Irish Water opens EUR30M water treatment plant in Kerry
Irish Water and Kerry County Council have officially opened the Kerry Central Regional Water Treatment Plant.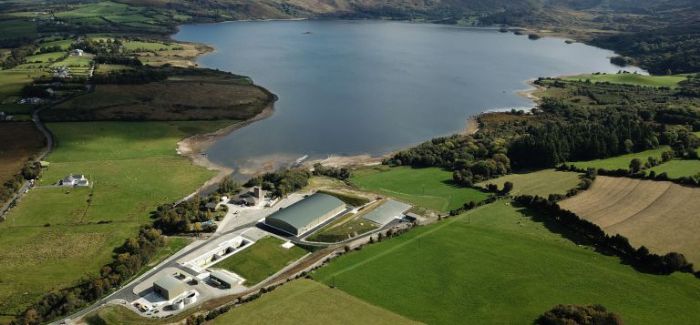 The €30 million upgrade to improve treatment facilities ensures a safe and secure water supply for almost half the population of Co. Kerry. 
Over 62,000 people and an estimated 1,200,000 tourists annually are supplied from the Kerry Central Regional Water Supply Scheme, which serves one of the main tourist regions in Ireland including Killarney, Tralee, Castleisland and Castlemaine.
The project included the construction of a new water treatment plant at Lough Guitane and associated upgrade works on existing infrastructure. The new plant is located adjacent to Lough Guitane and the Finnow River, part of Killarney National Park.
Construction commenced on site in April 2016 and took approximately two years to complete.
The new plant, which provides 51 million litres of water a day, has a hydroelectric power turbine for the intake of water, state-of-the-art water filtration, disinfection, chlorination and fluoridation capability. It also includes capacity to store 15 million litres of treated water.
As a result of the upgrade and investment, it was confirmed last week that Kerry Central Regional has been removed from EPA's Remedial Action List (RAL), the list of 'at risk' water supplies.
Cllr Norma Foley, Cathaoirleach of Kerry County Council, said: "These works represent a very important step forward for the county. It is great to see Irish Water investing in projects such as this and I pay tribute to their staff and our own local authority personnel who have worked tirelessly to bring this project to fruition.
"I look forward to more days like today when we will again see investment that will deliver upgraded facilities and services to the benefit of the people of Kerry."
Speaking at the official opening, Minister of State Brendan Griffin said: "I am pleased to be here in Lough Guitane today for the official opening of this vital piece of water infrastructure.
"Killarney is rightly regarded as one of Ireland's top tourism destinations and providing a secure supply of clean, safe drinking water for the 62,000 residents here and in the Tralee and Castleisland areas, as well as the 1.2 million tourists that visit the area every year, is essential to the quality of life and development potential of the area.
"This investment in water infrastructure brings very significant benefits to this community now and into the future."
Mike Quinn, CEO of Irish Water's parent company Ervia, added: "We are delighted to officially open this state-of-the-art water treatment plant today. These robust water treatment facilities ensure a safe and secure water supply for residents, industry, agriculture and tourism in the area.
"This project represents an investment of €30 million by Irish Water in the Killarney area. This is part of our commitment to improving water quality throughout the country and will involve a €5.5 billion investment in capital spending on drinking water and wastewater quality and capacity as well as new infrastructure up to 2021.
"This project has been shortlisted in the Engineering Project of Year in Engineers Ireland Excellence Awards and just last week this scheme was taken off the Environmental Protection Agency's Remedial Action List.  It is a testament to everyone involved and a confirmation of the focus and dedication in ensuring the delivery of clean and wholesome water in Kerry."