Irish Water invests in sludge process at Ballymore Eustace WTP
Irish Water has completed a €15.3 million project to provide a new sludge treatment process at Ballymore Eustace Water Treatment Plant.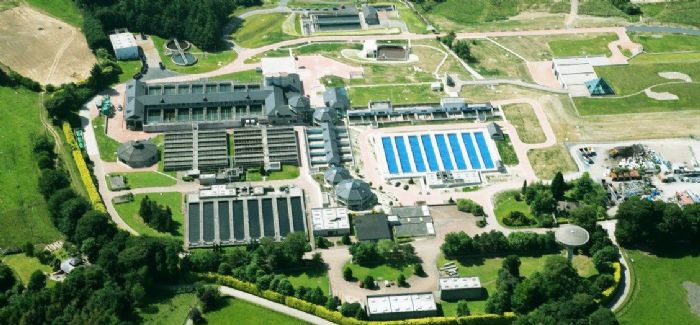 The plant supplies drinking water to over 1,000,000 people across Dublin City, Dún Laoghaire-Rathdown, South Dublin County and Kildare and this project completes the expansion of the largest water treatment plant in the country.
This project involved the construction of a new sludge treatment process to meet the plant's ultimate capacity. The project employed a combination of centrifuge and thermal drying of the plant's sludge, which has been successful in achieving a 87 per cent reduction in the volume of sludge that required disposal to landfill.
This also equates to a 169,000 km reduction in truck movements per year between the WTP and disposal route. Veolia Water Ireland and Clonmel Enterprises completed the Works on Irish Water's behalf, under the supervision of RPS Group.
Irish Water's William McKnight said: "This substantial investment has enabled Irish Water to complete the most recent expansion of the WTP whilst meeting the main priorities of National Waste Management Policy to minimise waste quantities destined for disposal."
Ballymore Eustace WTP is located on the shore of Blessington Reservoir on the Wicklow/Kildare border.
The construction of the 166 million cubic meter impounding reservoir on the River Liffey commenced in 1937 and was completed in 1947 which created a catchment of 312 sq. kms, with the dual purposes of water supply and hydro-electric power generation for a rapidly growing Dublin City & County population.

To date there have been a number of developments at the plant, bringing its capacity from an initial 50,000 cubic metres in the 1940s through to 136,000 cubic metres in the mid-seventies and on to 250,000 cubic metres in 1986.
The recent expansion has seen the plant reach its ultimate capacity of 318,000 cubic metres per day.