Irish Water gets planning permission for Arklow WwTP
Irish Water has secured planning permission for the Arklow Wastewater Treatment Plant in in County Wicklow.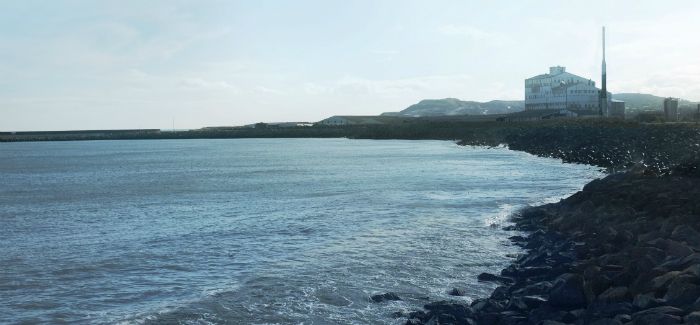 The project will result in significant improvements to water quality in Arklow by ending the current practice of the discharge of raw sewage directly into the Avoca River, which is no longer acceptable.
With over 15,000 people set to be connected to the new treatment plant on completion, Irish Water said the project is important in terms of protecting the environment, facilitating economic development and providing for a growing population.
The Arklow Wastewater Treatment Plant Project includes:
A new WwTP of 36,000 population equivalent that will best meet the current needs of Arklow, and allow for future expansion of the town. The preferred site is the Old Wallboard Factory, North Quay, Ferrybank
Sewer pipelines along the North and South Quays to bring the untreated wastewater to the WwTP
A marine outfall pipe to safely discharge the treated wastewater to the Irish Sea
John Joyce, infrastructure programme regional lead with Irish Water, said: "We welcome the decision by An Bord Pleanála to grant permission for the proposed Arklow Wastewater Treatment Plant.
"Since Irish Water took over the responsibility for water and wastewater services in January 2014, addressing the need to eliminate the discharge of raw sewage into the River Avoca has been a top priority.
"The proposed new WwTP will have huge benefits for the residents and businesses in Arklow and the tourists that visit the area as it will improve the water quality in the River Avoca and enable future economic growth in the area. This project is critical in safeguarding the wastewater system in Arklow for the future.
"We have had extensive consultation with the community to date and are committed to working closely with all residents and stakeholders as we progress this significant infrastructure project with benefits for all.
"To date, raw sewage has been discharged directly into the Avoca. This project, on completion, will see significant improvements to water quality in Arklow, which is better for the environment and the local community. Over 15,000 people will be connected to the new scheme."
Pat Casey, an Irish Fianna Fáil politician who has been a Teachta Dála for the Wicklow constituency since 2016, said: "The process to get this plant has taken 30 years and I am delighted that it has reached this stage.
"The planning permission means that the wastewater treatment plant can proceed to commencement and the beginning of a massive growth potential for Arklow.
"As we all know Arklow has been discharging waste into the Avoca river in breach of EPA and EU regulations. The new high-tech wastewater treatment plant will provide the very latest in treatment technologies that will help to transform the town in positive ways."