Irish treatment plant meets EU Shellfish Directive
A new wastewater treatment plant, designed to meet the demands of the European Shellfish Directive, has started operation in Letterkenny in Co Donegal, Republic of Ireland. The plant was officially opened in November by Phil Hogan TD, Irish Minister for the Environment, Community & Local Government.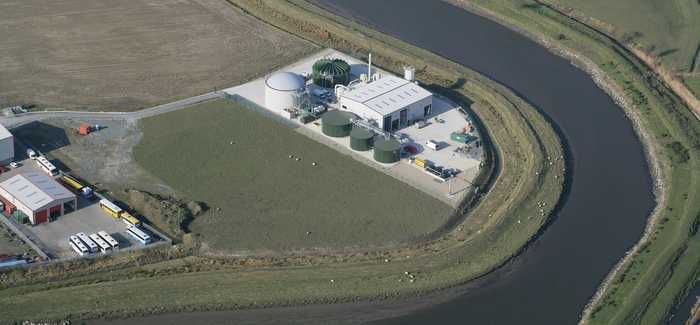 Aerial view of the new Letterkenny treatment works in Co Donegal
Joint venture partners Severn Trent Services and Response Engineering − Severn Trent Response – are responsible for the operation and maintenance contract, worth £20M (€25M) over a 20-year period. The agreement includes managing the plant's wastewater treatment works and sludge treatment centre, which serve a population equivalent (PE) of 40,000 with flows of over 27,000m3/day.
The plant helps the government meet the demands of the Shellfish Directive for water quality in the receiving waters of the Lough Swilly glacial fjord. The classification of the location in and around the site as a Sensitive Area means that it is also subject to stringent noise and odour controls.
Minister Hogan said: "It is clear that considerable time and effort was devoted to the planning and construction of this infrastructure." 
Speaking on behalf of Severn Trent Response (STR), service delivery director Dave Godfrey said: "This is a great example of the important part we play in a local community, the plant is already having a positive impact on the quality of water in the Lough Swilly and the extra capacity allows for population growth in Letterkenny. The standard of construction is a real credit to everyone involved and the operations contract with STR provides the perfect opportunity for us to continue to deliver long-term benefits to our customers."
Look out for the Ireland feature in February's WWT, out on January 29.