Interview: "Awards shine a light on great ideas"
With entries open for the 2020 Water Industry Awards, Water & Wastewater Treatment (WWT) is asking the judging panel for their tips on writing an impactful entry that stands out from the crowd. Nicci Russell, managing director of Waterwise, wants to see ambitious entries that address strategic challenges such as the climate emergency and poverty.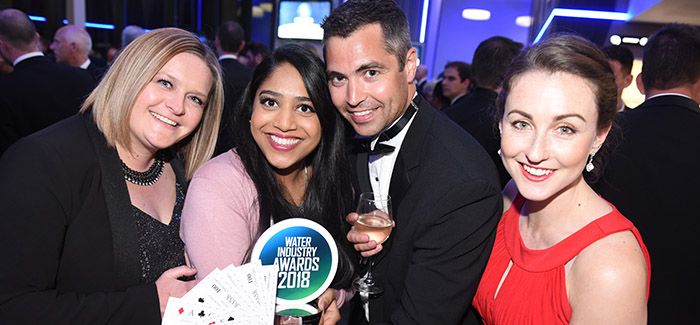 Where do you think the value of awards schemes lies?   
Shining a light on great ideas on the development of new and effective partnerships and relationships to deliver them.  
What do you hope to see coming through in the awards entries? 
Ambition and new and strategic ways of tackling really big challenges like the climate emergency and poverty, including working with partners outside the water sector. 
What are some of the main issues facing water companies in the area of water efficiency? 
Lack of customer awareness on water scarcity; lack of water company staff engagement on the need for ambitious water efficiency; lack of top-level awareness and commitment to how water can deliver across water companies' promises to customers; lack of supportive policies from government; water efficiency treated as the poor cousin of leakage; customers reluctant to change behaviour as a result of leakage or their own habits; the retail market not being subject to regulatory and policy ambition on water efficiency. 
How would you like to see the sector address these issues? 
Considering how and by when it could halve per capita consumption, as with its commitment to halving leakage - taking into account the actions companies would need to take, as well as government, regulators and customers. 
In 2019, where do you think the sector stands in relation to its targets around leakage reduction?  
The picture looks stronger if you look over decades but has recently flatlined. Need a significant step change in the context of the climate emergency and environmental improvement, as well as resilience of supply - and if the industry is to meet its own target of halving leakage. 
Based on your previous experience of being on judging panels, do you have any tips for entrants? 
Include positive quotes from third parties. State how your entry contributes to tackling big strategic challenges such as the climate emergency and poverty. 
Organised by Water and Wastewater Treatment (WWT) the Water Industry Awards celebrates and rewards outstanding achievement and innovation in the UK water industry. The event is taking place at the Hilton Birmingham Metropole on 20 May 2020. For further information visit https://waterindustryawards.co.uk/