Interserve faces six-figure bill for flooding incident
Support services and construction firm Interserve has "agreed in principle" to pay around £180,000 for the costs of recovery work following a flooding incident in North Yorkshire in November last year.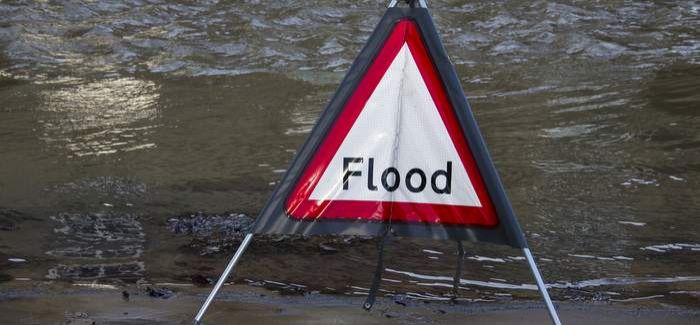 The firm is expected to foot the bill after its "inadequate work" in the North York Moors led to eight homes being flooded and motorists being stranded in their vehicles after a period of heavy rainfall.
Two people had to be rescued in the village of Sleights, near Whitby, on November 21, 2016 when a large volume of water washed down Blue Bank.
A report by North Yorkshire County Council revealed the cascading water caused 600 tonnes of material sitting alongside the A169 to be swept down the hill into the village.
The surface water resulted in the A169 into Whitby being closed for five days, with highway officials called in to clear it from homes and gardens.
The report said: "Widespread and substantial rainfall fell over North Yorkshire, with localised storm conditions persisting particularly in the east of the county during the evening. Whilst high rainfall was experienced, the volumes were not remarkable compared to typical November records."
Interserve, has agreed in principle to reimburse North Yorkshire County Council £180,000 for recovery costs and damage. The company has also agreed in principle to honour individual property insurance claims.
A spokesperson for the council said: "North Yorkshire County Council's investigation into this incident found that the volume of water which conveyed down Blue Bank was as a result of damage and obstruction to a series of culverts along the moor above Blue Bank, as a result of recent utility work.
"The damage to the series of culverts has been repaired by the county's highway authority, with costs in principle agreed to be paid by the utility company."
They added: "The county council's report establishes a clear cause of this isolated incident.  The county council has nevertheless undertaken subsequent precautionary works on the A169 above Blue Bank to afford an overall improvement to its drainage, given the projections for rainfall associated with climate change and the predicted increased frequency of high intensity rainfall events."
An Interserve spokesperson said: "This is a complex issue and while we have taken some responsibility for the original works carried out last November, we are still investigating the root cause of the flooding with various partners."
North Yorkshire County Council said it will pay around £36,000 for additional improvements to the highway and the culvert capacity itself.
A version of this article first appeared in Utility Week.