Interserve announces rescue plan agreement
Interserve has agreed a rescue deal that could see it cut its debts from £600 million to around £275 million by issuing new shares.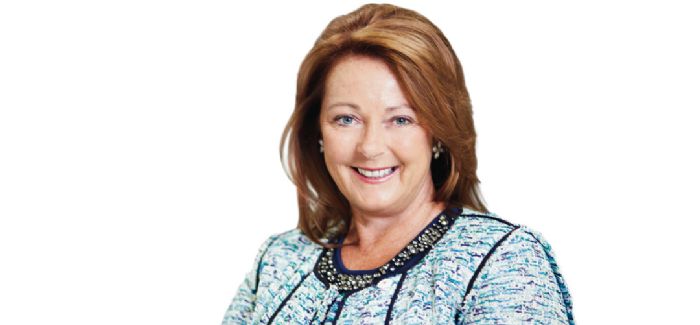 Interserve CEO Debbie White said the agreement represents 'a significant step forward'
The outsourcing giant, which had refinanced its debt in March last year, has faced a difficult period as it battles squeezed margins and the impacts of disappointing waste-to-energy projects in Derby and Glasgow.
The company has now announced that the key commercial terms of its deleveraging plan have been agreed in principle with all of Interserve's lenders, bonding providers and the pension trustee, although it remains subject to approval by its shareholders.
Under the plan, existing lenders will provide an additional £75 million of new liquidity, and the firm will issue around £480 million in new shares.
It is expected that the new equity will account for 97.5 per cent of the company's share capital, with existing shareholders to be given the option to claw back the £480 million through a fully pre-emptive open offer.
The agreement also involves £350 million of existing debt being allocated to Interserve's profitable building materials business RMDK.
The company said it expects to launch the finalised deleveraging plan in the next few weeks but that it is also "actively preparing alternative plans to ensure the proposed transaction can be implemented in the event that shareholder approval is not forthcoming".
Interserve CEO Debbie White said: "Agreeing the key commercial terms of the deleveraging plan with our lenders, bonding providers and pension trustee is a significant step forward in our plans to strengthen the balance sheet.
"The board believes that this agreement will secure a strong future for Interserve. This proposal has been achieved following a long period of intensive negotiation and has the support of our financial stakeholders and Government.
"Its successful implementation is critical to the Interserve Group's future and all of its stakeholders. The deleveraging plan will, alongside our 'Fit for Growth' transformation programme, place us in a strong position to deliver our strategy, be competitive in the marketplace and provide a secure future for the Interserve Group's employees, customers and suppliers."
In a separate announcement, Interserve said it had received a letter from Coltrane Master Fund, which holds over a 5 per cent stake in the company, requisitioning a general meeting of shareholders.
The requisition notice proposes resolutions that Glyn Barker, Mark Whiteling, Russell King, Anne Fahy, Nick Salmon, Gareth Edwards, Dougie Sutherland and Nicholas Pollard be removed as directors of the company, with David C.L. Frauman and Stuart Ross to be appointed.
Coltrane continues to support White as CEO and does not seek her removal.