Integrated approach to water management needed in London
The office of London's mayor, Boris Johnson, has issued an action plan to improve the long-term sustainability of London's water supply and drainage system as well as improving its flood defences.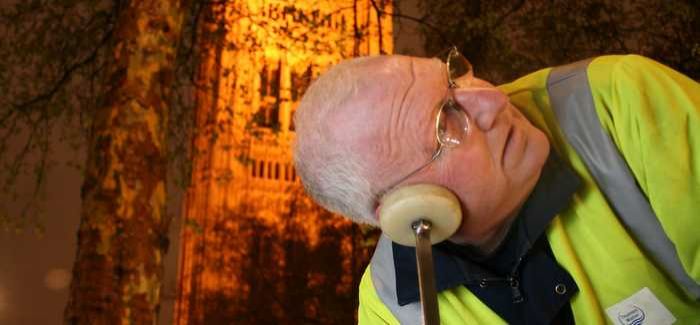 The plan calls for more efficient use of water through reducing leakage as well as through metering
The proposals are part of the new London Infrastructure Plan 2050, launched yesterday (July 30). They aim for a more integrated approach to water management, bringing together policies on water supply, wastewater, water quality and flood risk and establishing a sustainable local and national policy framework for strategic water infrastructure.
The plan claims that without action, the effects of rising population and climate change will create a deficit in the city of more than half a billion litres per day by 2050, with demand expected to exceed supply by as much as 10% by 2025 and  21% by 2040.
It states that water must be used more efficiently by reducing leaks and through water metering and tariffs. It also advocates increasing supply by storing water in underground aquifers, trading with other water companies and reusing treated effluent. 
The plan also stresses the need to improve drainage capacity and prevent leakage between the sewerage and drainage systems. The drainage system is already at capacity, with just 2mm of rain causing overflows from the combined sewer into the Thames.
Factors such as gardens paved over for parking and inefficient run-off in new developments have caused a decrease in permeable land area, leading to increased risk of surface water flooding.
The plan aims to increase investment in flood defences to protect the 16% of London that is built on flood plains, as current defences age and climate change poses increasing risks to critical infrastructure. At present, 1.4 million people are at risk of flooding from heavy rainfall.
A spokesman from Thames Water said it was too early to comment on the proposals outlined in the plan, which offers to support the water company in the development and introduction of new technologies. 
The mayor's office also urges the company to develop new 25-year plans for wastewater and drainage to complement existing development in other areas.
"The mayor is strongly of the belief that the government...must specifically enable the strategic water supply infrastructure London requires," the document says.
 A consultation will run for three months with a final report expected in early 2015.