Inquiry launched into UK nitrates pollution
The House of Commons Environmental Audit Committee has launched an inquiry into nitrates pollution in the UK. The committee will consider the nature, scale and impacts of nitrate pollution on the environment and human life, and review the government's approach to the regulation of the chemicals concerned and its approach to reducing them.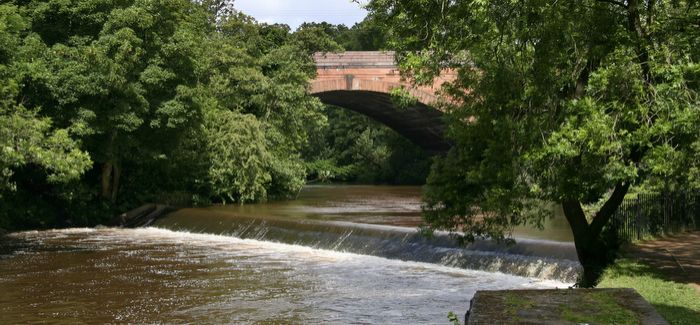 Nitrates are damaging to the environment as, once they are released in water, they exacerbate the growth of algae, which leads to a shortage of oxygen in the water, and ultimately to dead zones where animals cannot live. Nitrates are mainly produced for fertilisers, but also come from air pollution, sewage and mining.
The committee said concerns have been growing on nitrate usage and pollution:
In 2014, 78% of surface and groundwater bodies in the UK failed to meet the 'good' ecological status prescribed by the EU Water Frameworks Directive (WFD)
In 2008, the EU gave the UK a final warning over its poor performance on nitrates
In 2015, the EU referred the UK to the European Court of Justice for its poor wastewater collection and treatment 
There is also a substantial amount of hidden nitrates stored in rock, which would vastly increase nitrate pollution if they are released into water.
Nitrate pollution is currently regulated by the EU. Experts have said this regulation will be at risk when European laws are rolled over into domestic legislation in 2019. The Environment Agency is responsible for regulating those who put nutrient pollutants in the soil.
The committee is calling for evidence on the scale of the nitrate pollution in the UK and the solutions the UK government should implement.
Mary Creagh, chair of the Environmental Audit Committee, said: "Healthy rivers are necessary for food production, water and the economy. Nitrate chemicals from farm fertilisers are building up in the ground beneath our feet. If they are released into waterways, experts warn they will devastate our marine life, our fresh water supply and cost billions to clean up. Our inquiry will look at the scale of the problem and what the government should be doing about it."
The committee is inviting written submissions on:
What is the scale of nitrate pollution in the UK and what is the likelihood of the pollution getting worse?
What are the consequences of nitrate pollution for the environment and for human life?
How important are the different sources of nitrate pollution? Where should action be undertaken?
How effectively does government regulate nitrate usage so that nitrate pollution is reduced as quickly as possible?
Are other nations taking more effective action on nitrates that the UK can learn from?
What more could Government do to reduce nitrate pollution as quickly as possible?
Written evidence should be submitted through the inquiry page by 5pm on January 18.