Innovative household leakage technology set to appeal to home insurers
A 'smart leak defence' system which protects against water leaks in UK homes and properties is set to launch, with the promise of appealing to home insurers.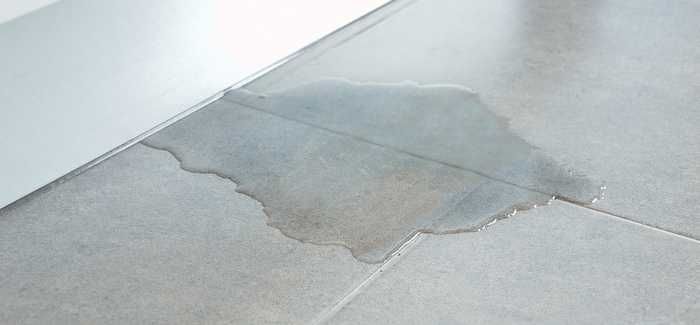 Sonic, which has been developed by London tech start-up Hero Labs, is a smart leak defence system that combats leaks in real time. Fitted easily, in most cases under the sink, it uses ultrasonic technology to monitor water use and then spot anything unusual using AI algorithms – from a slow dripping tap, to a burst water pipe. It sends an alert in seconds via the Sonic app and it can automatically shut off the water supply to prevent a water leak damaging possessions and property.
Headquartered in London, Hero Labs has ambitious plans to install its technology into thousands of properties in the UK in next two years – with a focus on affluent consumers.
The equipment is battery-powered, so does not require wiring to the mains, and it features proprietary radio technology that can penetrate as many as eight concrete floors, so it can be installed in basements or other difficult to access spaces where there is no WiFi signal. An optional Hero Assist service adds human-based monitoring centre and a 24/7 emergency assistance.
Hero Labs was founded in September 2018 by Krystian Zajac. He launched the UK's first smart home insurer, Neos, which Aviva took a majority share in at the end of 2018. Hero Labs' Commercial Director is Hamish Neale, who has over ten years' experience in smart home tech, most notably from CEDIA, the trade body supporting high tech home installations for the world's most affluent households.
Sonic is expected to help insurers combat escape of water claims – the most expensive type of home insurance claim in the UK. Hero Labs is already in conversations to partner with well-known UK insurance companies.
For landlords, property developers and business owners, the technology could protect their properties from damage and loss of income. As well as protecting against leaks, the app will also help people conserve water by giving helpful hints and tips about which appliances are using the most water.
Krystian Zajac, founder and CEO of Hero Labs, said "Water leaks are a massive issue in the UK, from damaging people's homes and possessions to destroying the environment, but very little is being done about it. We want to help people eradicate leaks altogether. Our cutting-edge, AI-powered technology is designed to stop water leaks at the source, saving businesses and insurers money on claims, and saving consumers hassle. Sonic is just the tip of the iceberg for us, and we'll be continually innovating to bring even more solutions to consumers."
Hamish Neale, Commercial Director of Hero Labs, added: "Anyone who's experienced a water leak in their property knows the trauma it causes. Being able to turn off your water supply from an app is the kind of futuristic technology that shouldn't be exclusive to the world's super rich - we want everyone to be able to protect their property and for customers to trust us to do this. That's why we've developed a neat solution to water leaks from the ground up that is accessible to everyone."
Sonic will be launching to consumers in Autumn 2019. It will also be on show at Insurtech Insights Europe on 19th and 20th March, 2019.